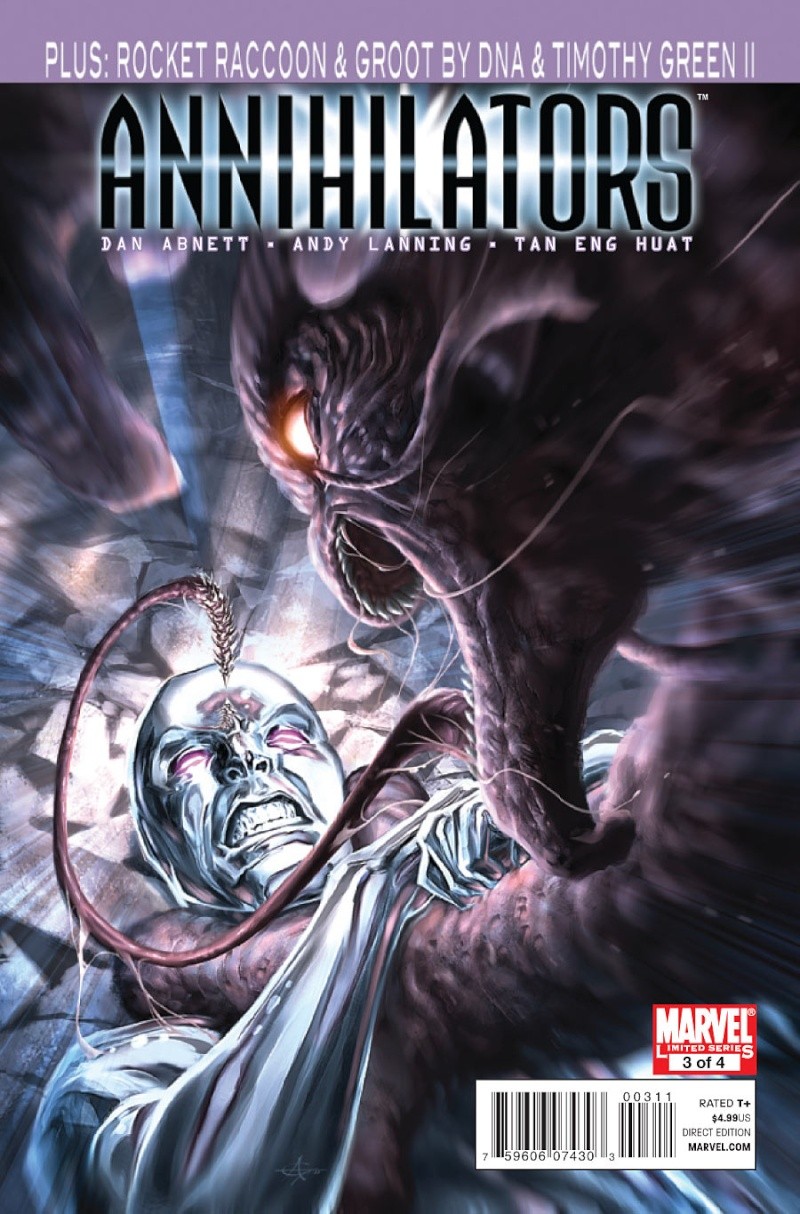 Story by Dan Abnett, Andy Lanning
Art by Tan Eng Huat, Victor Olazaba, Timothy Green II
Colors by June Chung
Letters by VC - Joe Caramagna
Cover by Alex Garner, Jelena Djurdjevic
Publisher Marvel Comics
Cover Price: $4.99
Release Date Wed, May 4th, 2011
The most powerful super team ever—that's right, we said it—faces the threat of the infamous Dire Wraiths! But can a squad that includes Silver Surfer, Gladiator and Beta-Ray Bill defeat this diabolical race and the dark magic they are unleashing? Meanwhile, Rocket Raccoon and Groot zoom deeper into their adventure as Rocket's secret and slightly crazy origin is revealed!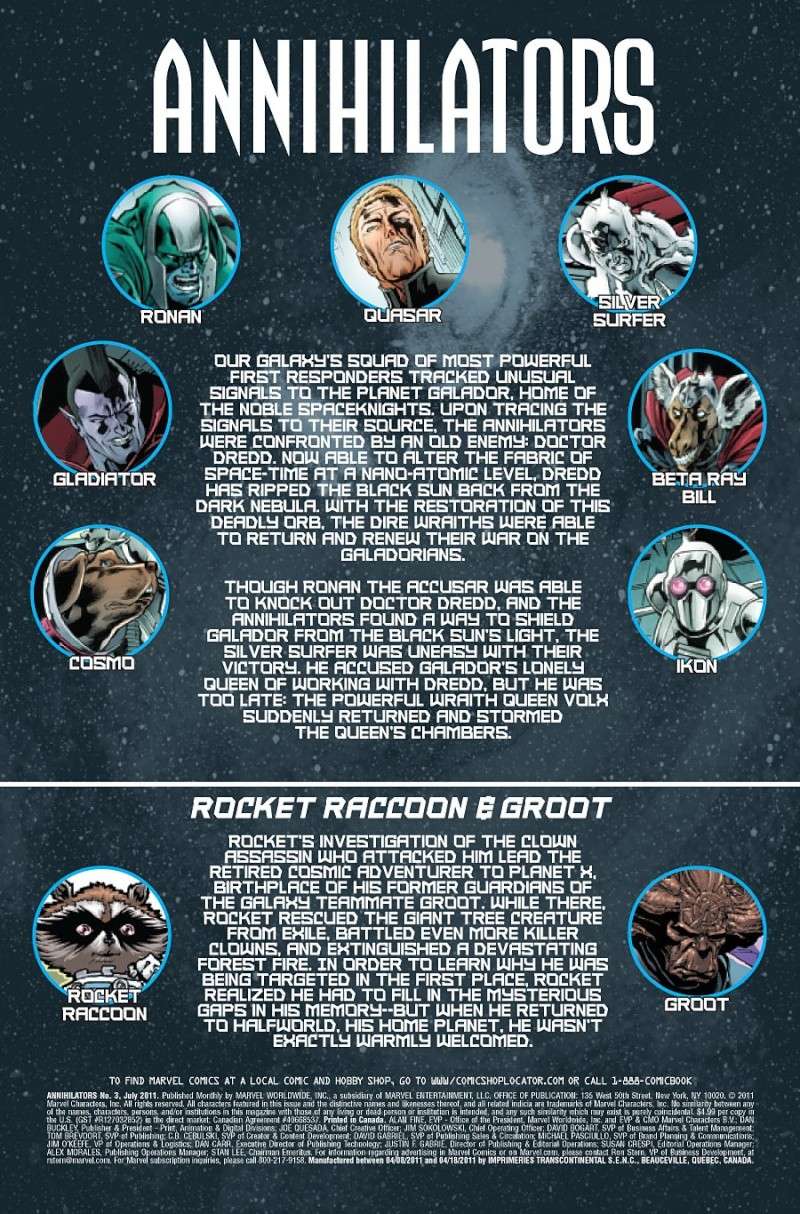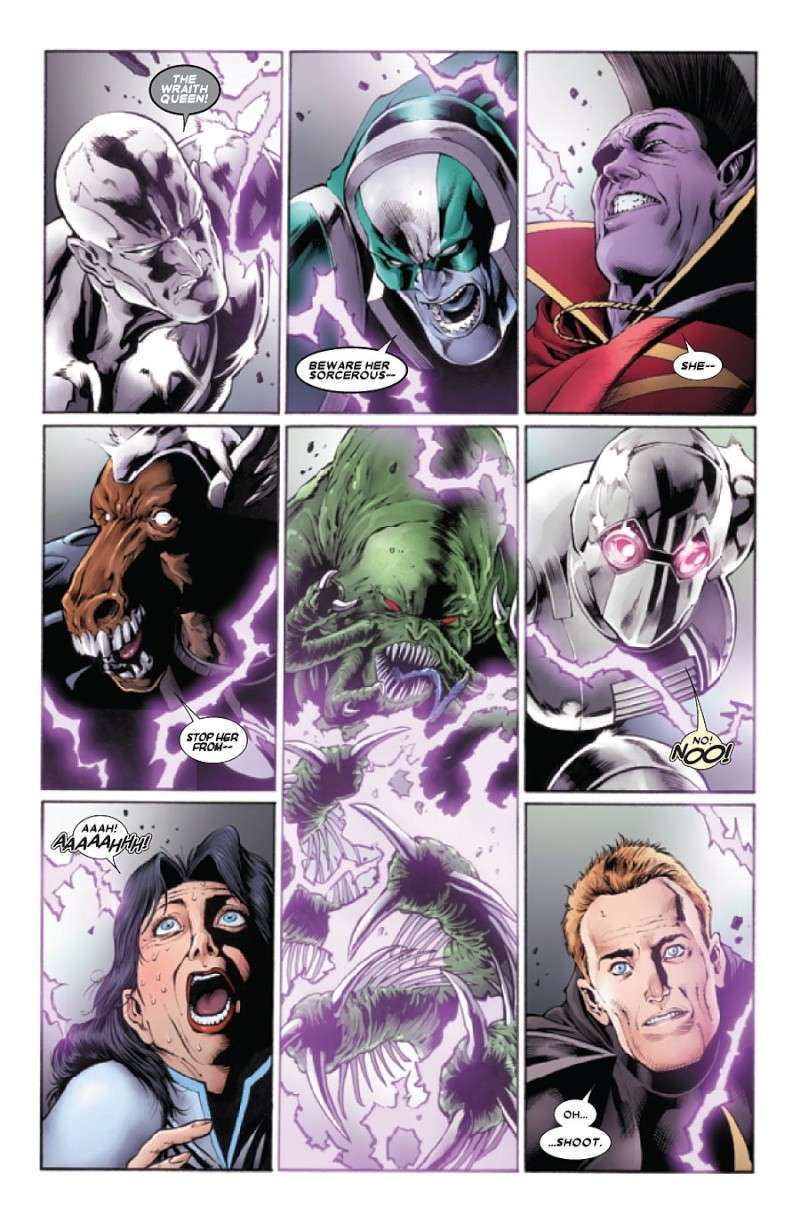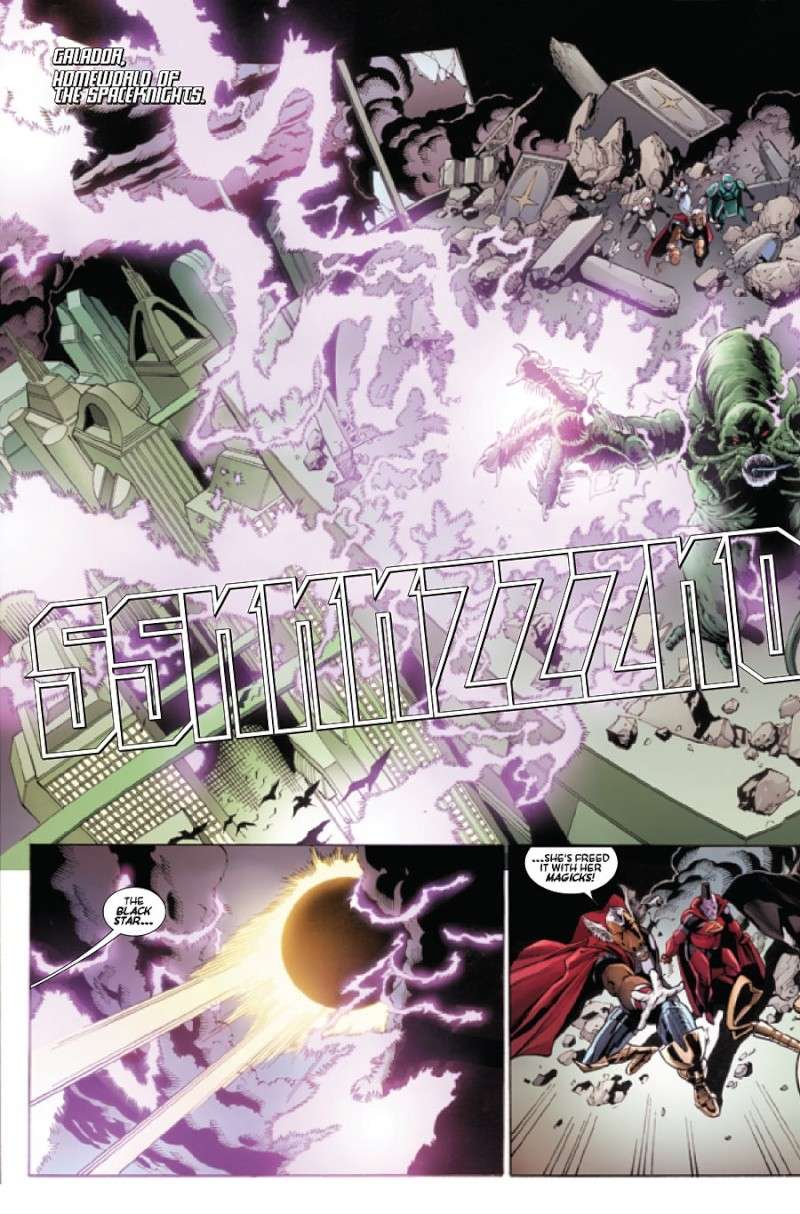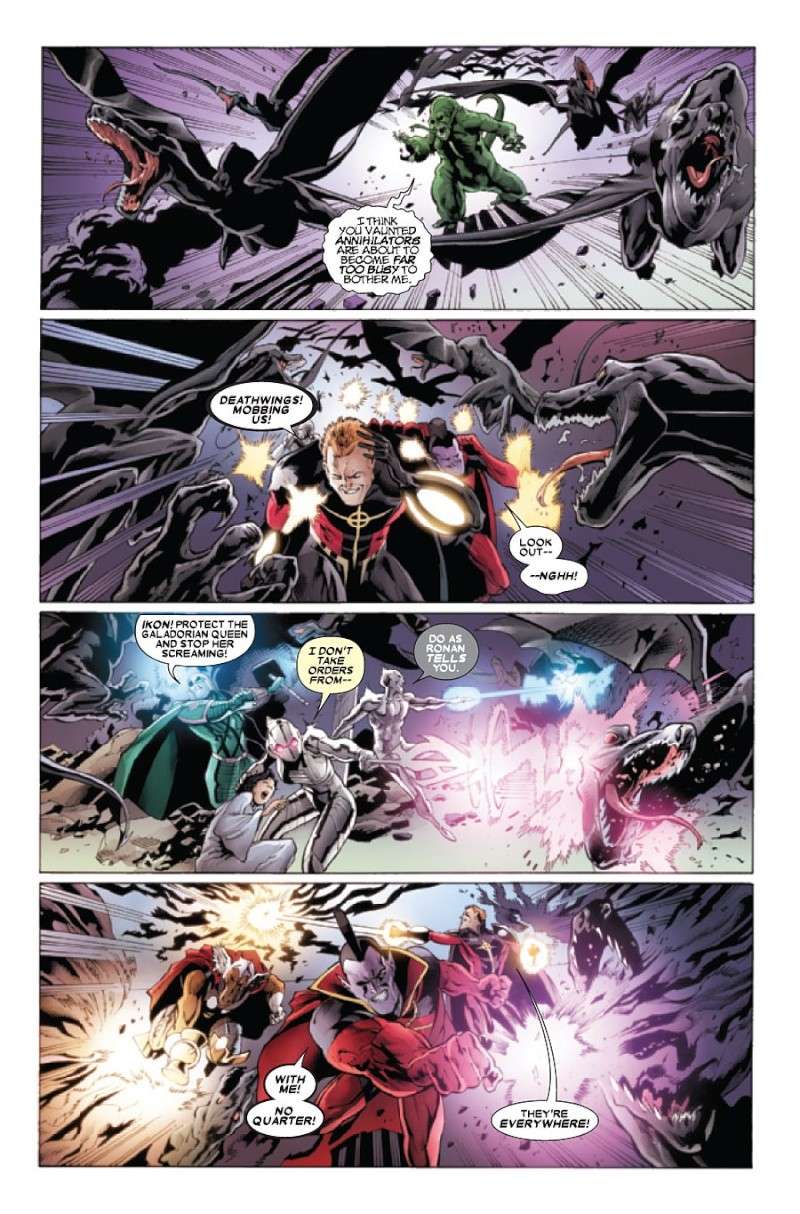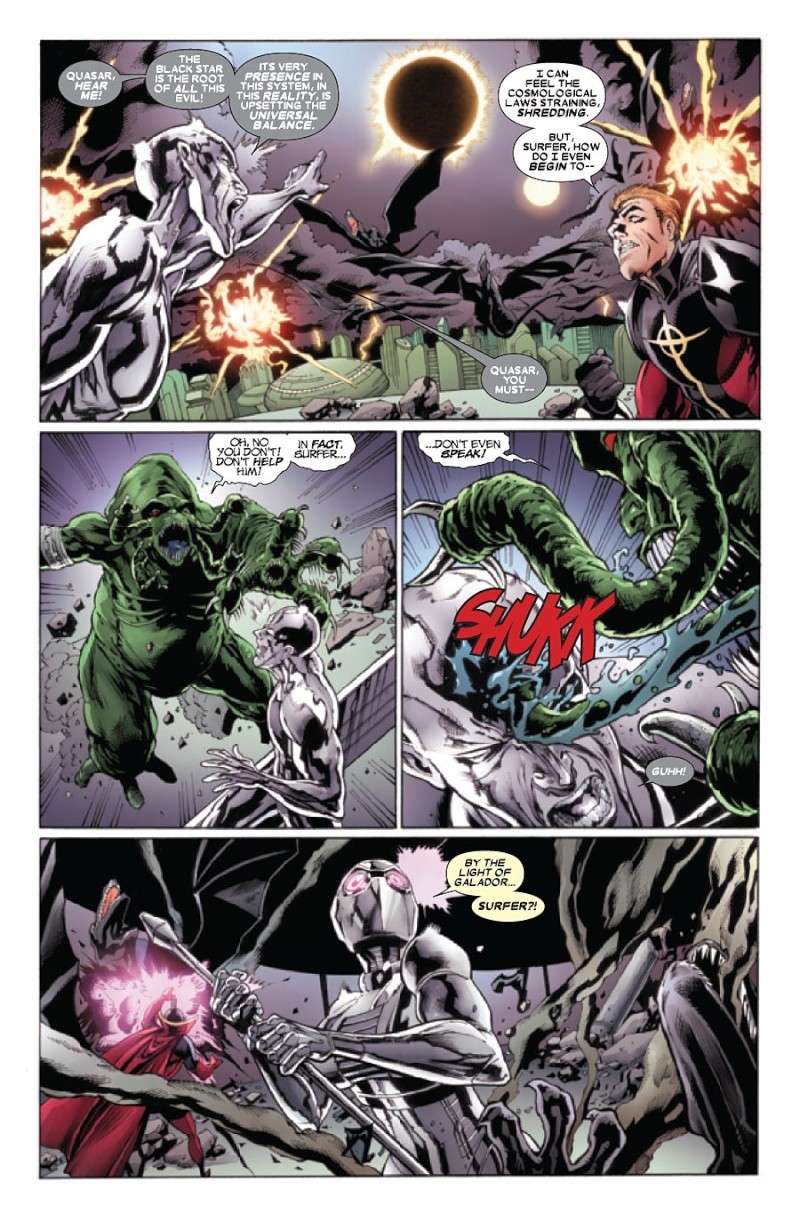 Double page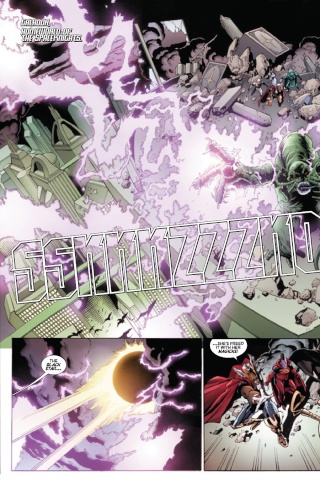 _________________

Mugiwara

Modérateur




Date d'inscription

: 05/04/2009


Age

: 40




---
Permission de ce forum:
Vous
ne pouvez pas
répondre aux sujets dans ce forum