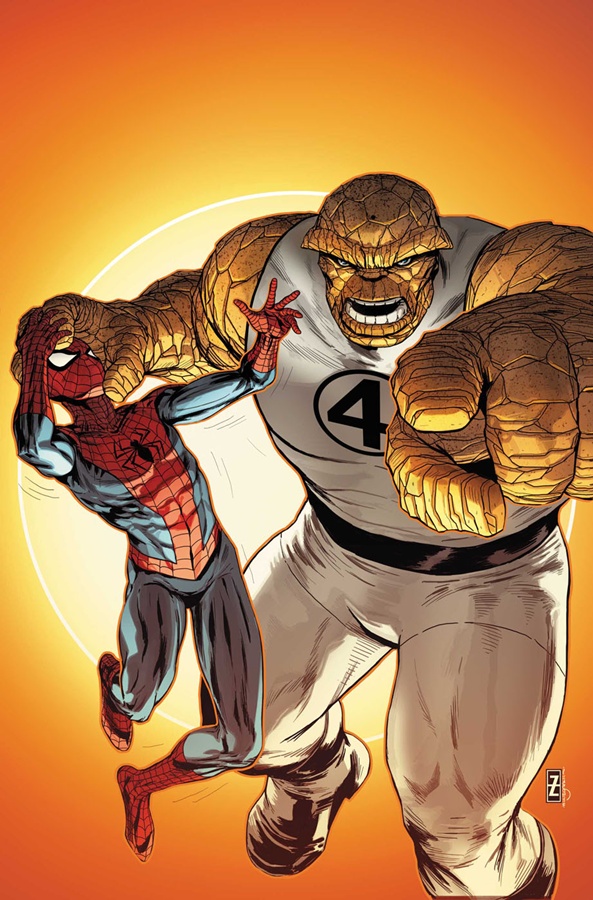 ROB WILLIAMS (w) • BRAD WALKER (a)
Cover by PATCH ZIRCHER
• It's a Two-Fisted shot of Avenging action as your Friendly Neighborhood Spider-Man goes toe-to-toe with the Ever Lovin' Blue Eyed Thing!
• Rob Williams (DARK WOLVERINE) and Brad Walker (GUARDIANS OF THE GALAXY) team up for mayhem, mind-control and melees in the Mighty Marvel Manner!
40 PGS./Rated A/$3.99
Finalement et contre toute attente, je m'y fais à ces nouveaux costumes des FF. Et au moins ça marque une époque, c'est un repère dans le temps, c'est pas comme tous ces persos ces derniers temps : Gambit, Tornade, Polaris, Havok qu'on ne sait plus distinguer à travers le temps.


Sujets similaires
---
Permission de ce forum:
Vous
ne pouvez pas
répondre aux sujets dans ce forum