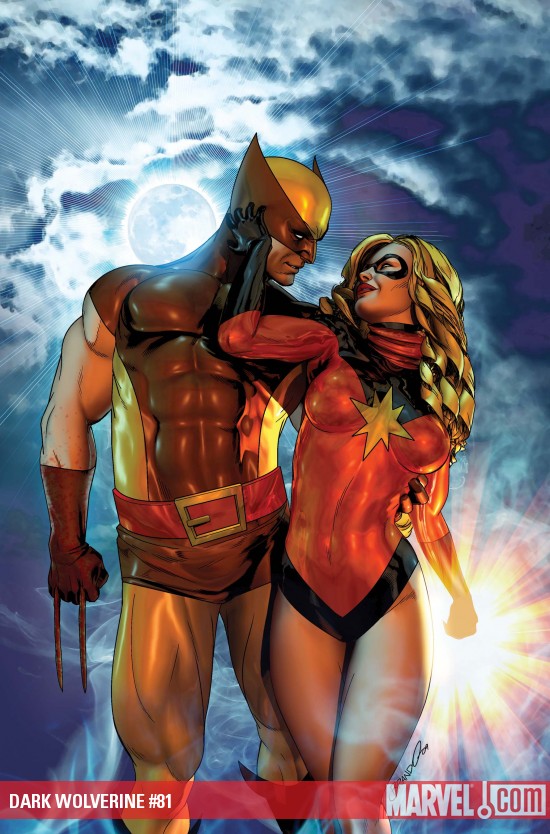 DARK WOLVERINE #81
"A CAUTIONARY TALE" In this standalone story, everything you thought you knew about the enigmatic Dark Avenger Daken gets turned upside-down. Moonstone lets her curiosity—and her training as a doctor of psychology—get the better of her as she attempts to uncover what lies beneath Daken's surface. But when she finally gets him alone, what she finds just might kill her. A perfect place to jump on board to find out why critics are calling this series "a must read"!
Franchement Moonstone est devenue la p*** de l'équipe...
Après Marvel Boy et Bullseye, Daken. Elle les enchaîne ! Elle se sera bientôt tapée toute l'équipe.

Dernière édition par Hyperion le Ven 11 Déc - 3:36, édité 1 fois
Qu'est-ce qu'ils sont pénibles chez Marvel avec leurs histoires de fesses...

Gosamyr




Date d'inscription

: 05/04/2009



Dark Wolverine #81 will arrive in stores on Dec. 16 from Marvel Comics. The issue is written by Majorie Liu and Daniel Way, with art by Guisseppe Cammuncoli and a cover by Brandon Peterson.

---
Permission de ce forum:
Vous
ne pouvez pas
répondre aux sujets dans ce forum