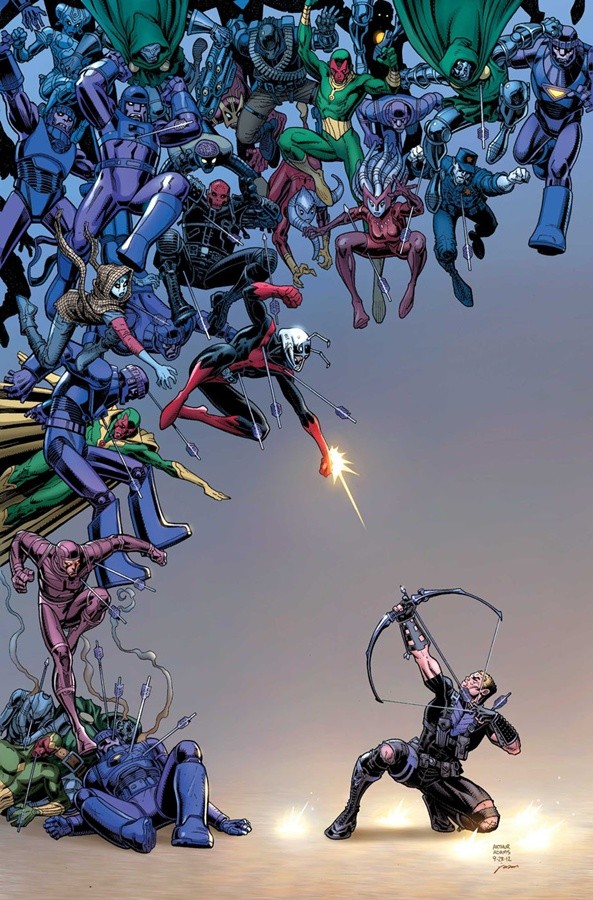 RICK REMENDER (W) • MATTEO SCALERA (A)
Cover by ARTHUR ADAMS
• In The Core Venom and Valkyrie set out on a mission to kill Father.
• In New York The Master Mold rises and the only way to stop him is to kill The Torch!
• Black-Ant vs Hawkeye the final showdown!
32 PGS./Rated T+ ...$3.99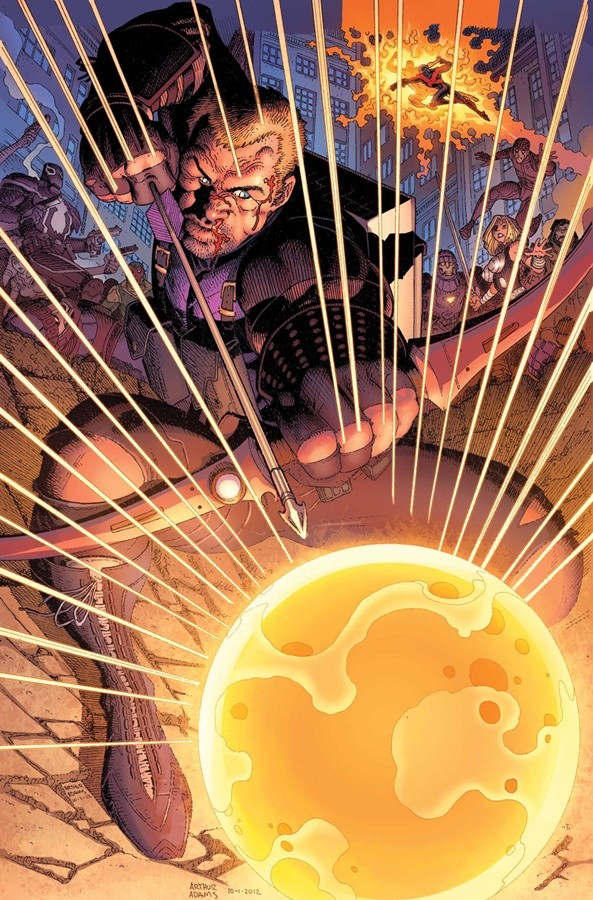 RICK REMENDER (W) • MATTEO SCALERA (A)
Cover by ARTHUR ADAMS
Final issue variant by Mike Perkins
FINAL ISSUE!
• The conclusion to the Rise of the Descendants! All secrets revealed!
• Father and the Descendants begin Contagious Robotic Evolution, merging the Descendants with all of humanity!
• What is the secret behind the power of Parvez?
• The ultimate test of Hawkeye!
32 PGS./Rated T+ ...$3.99
La couv du 36 est sympa


Sujets similaires
---
Permission de ce forum:
Vous
ne pouvez pas
répondre aux sujets dans ce forum