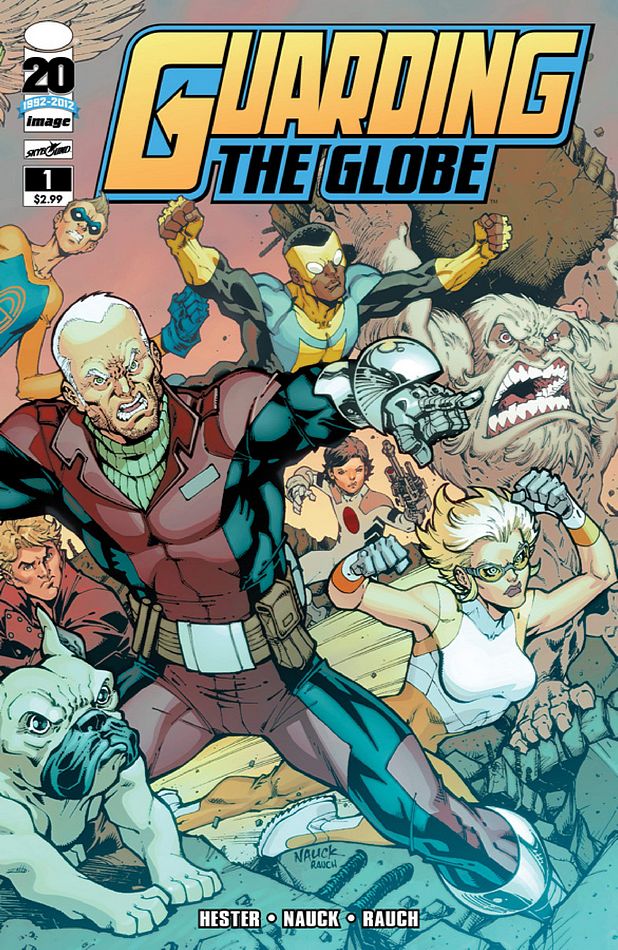 (W) Phil Hester
(A/CA) Todd Nauck, John Rauch
story ROBERT KIRKMAN & PHIL HESTER art / wraparound cover TODD NAUCK & JOHN RAUCH
The Guardians of the Globe are BACK in an all-new, all-exciting ongoing series! Your favorite heroes - Brit, Outrun, Invincible, Robot, Yeti, Kaboomerang, and more -face new challenges of epic proportions in stories by the all-star team of PHIL HESTER & TODD NAUCK!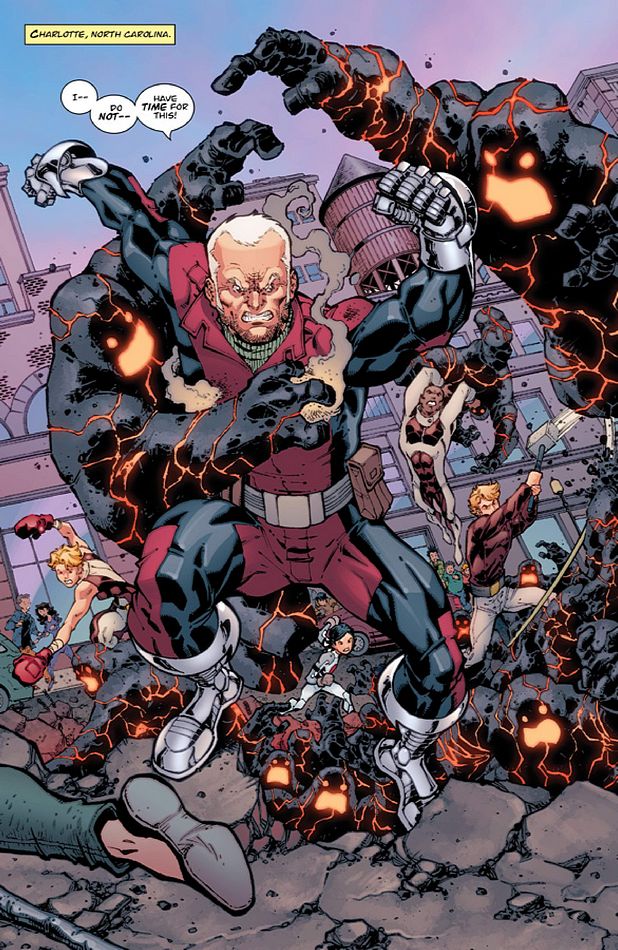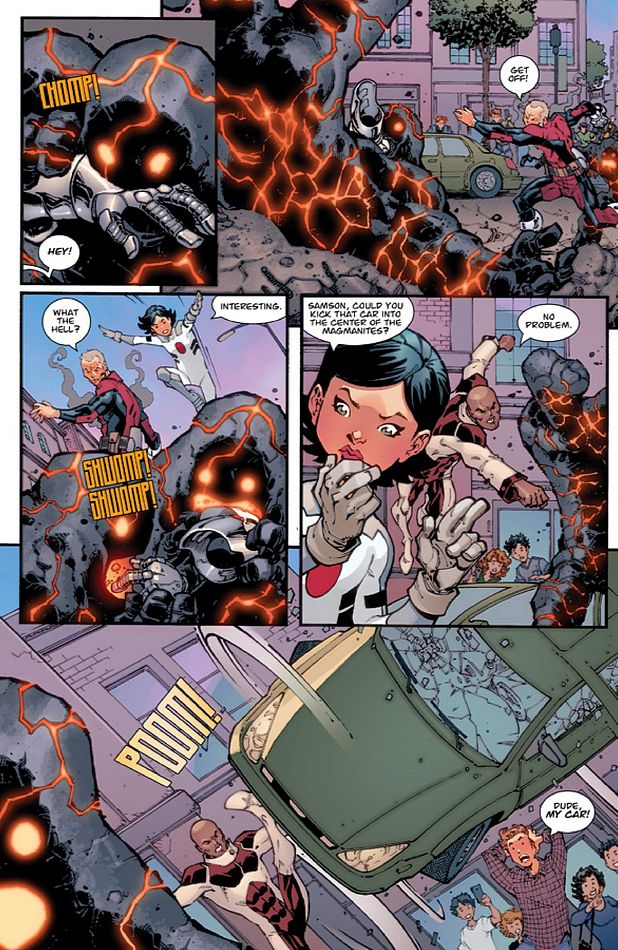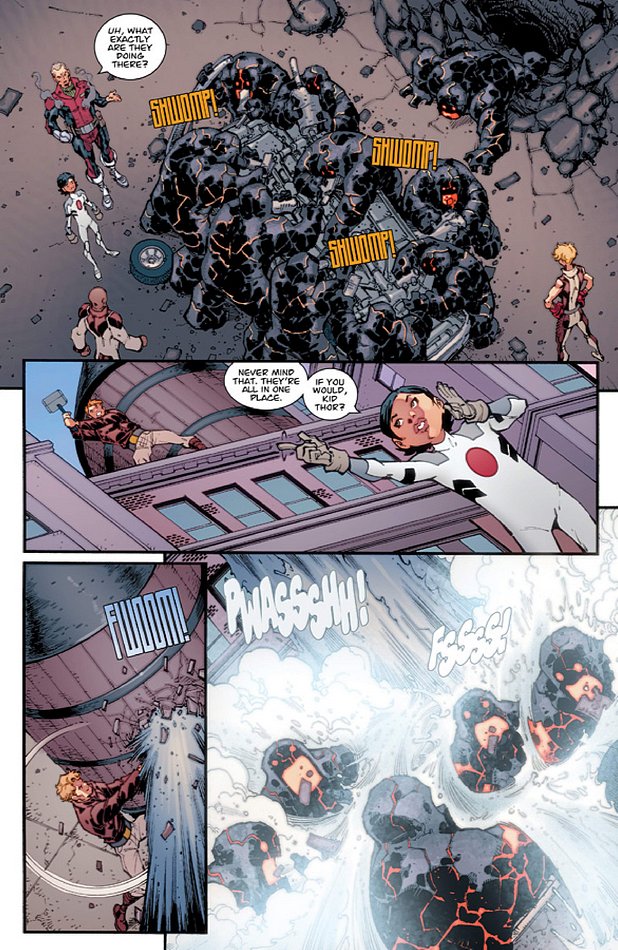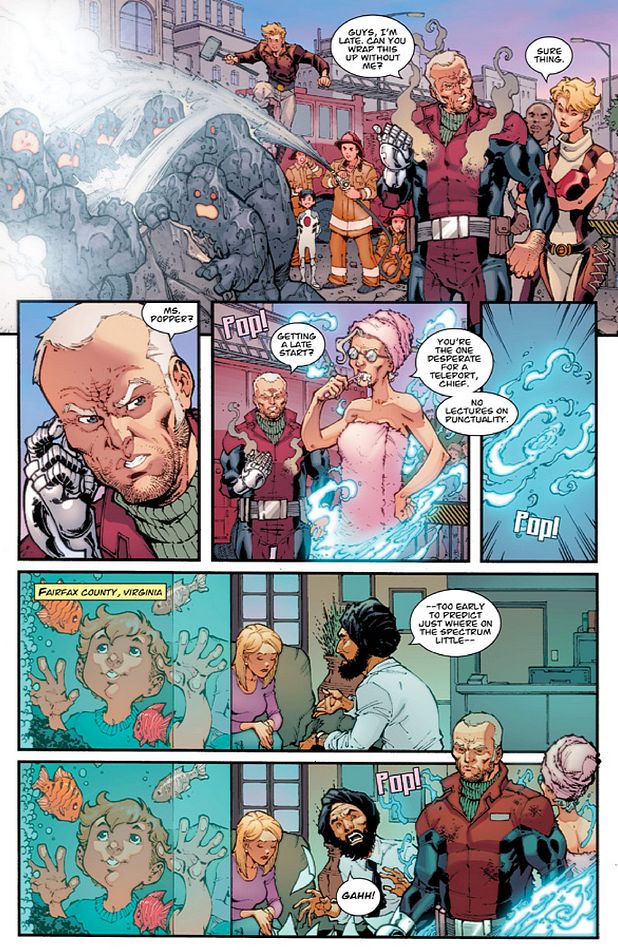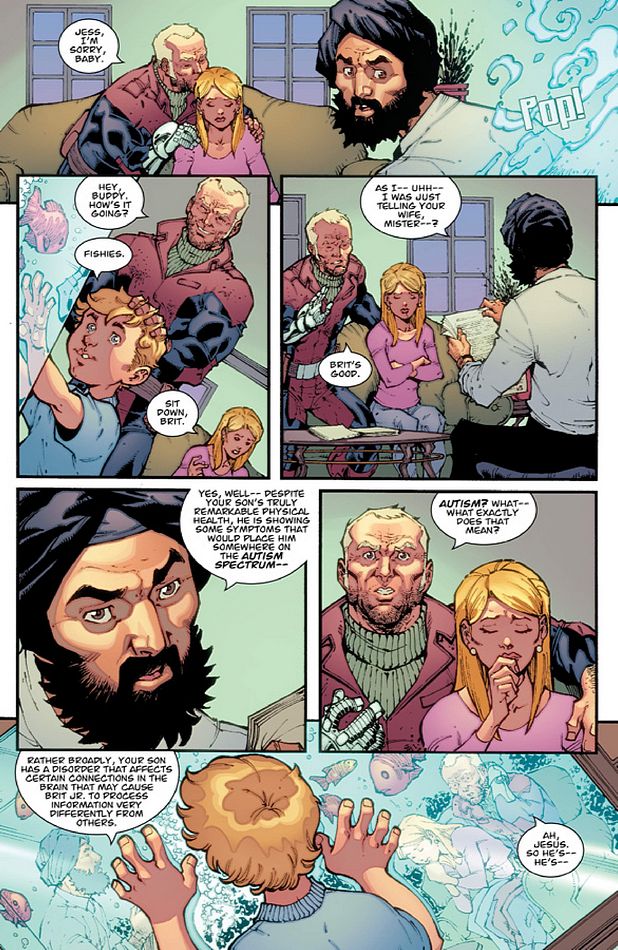 J'avais pas suivit de trop la première série, mais la présence de Todd Nauck me rend curieux pour se reboot.
Même si je retrouve le style de Todd que j'aimais sur Young justice, ce n'est pas de la qualité d'invicible ou de l'ancien Guarding the globe parce que par exemple je trouve Brick pas très ressemblant.
J'ai pas été convaincu par toute les piste lancer comme ça. Ni par le dessin et pourtant j'aime todd Nauck
Le seul vrais bon moment et lorsque Brit découvre que son fils est autiste et comment il gère la nouvelle.
D'ailleurs ça m'a renvoyer à la fille de Red Tornado dans young justice.


Sujets similaires
---
Permission de ce forum:
Vous
ne pouvez pas
répondre aux sujets dans ce forum