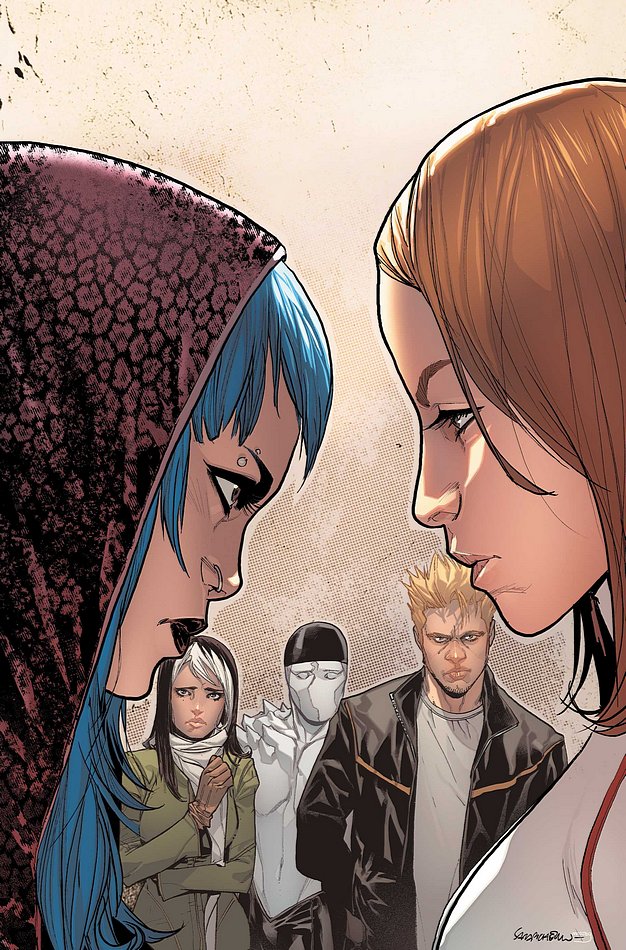 BRIAN WOOD (W) • FILIPE ANDRADE (A)
COVER BY SARA PICHELLI
• Meet MACH TWO, former Morlock tunnel refugee turned mutant resistance fighter!
• Will she side with Kitty Pryde or become a dangerous new enemy?
• A brave new world for the nation's surviving mutants starts here!
32 PGS./Rated T+ ...$2.99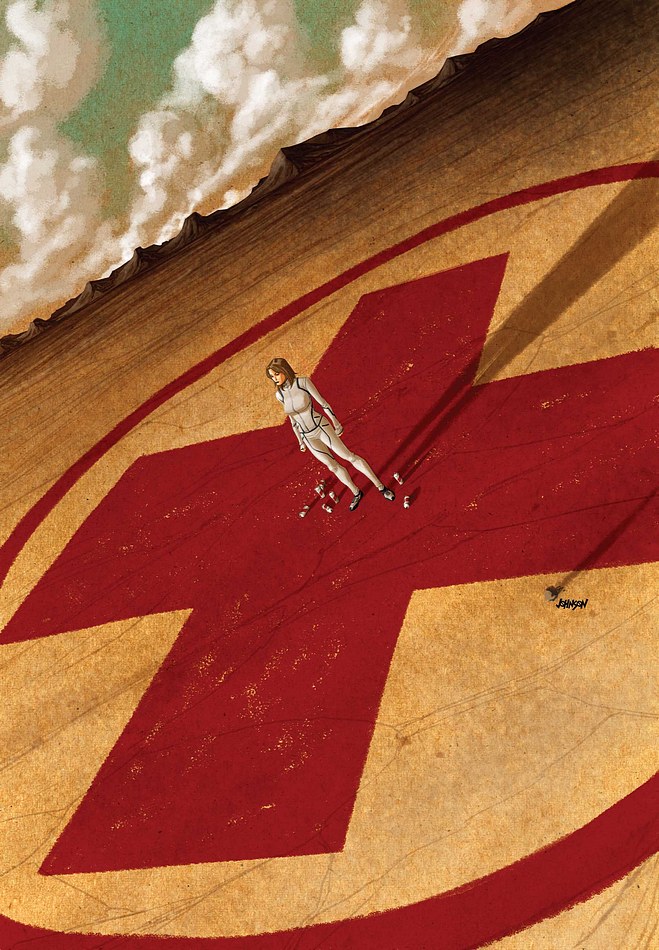 BRIAN WOOD (W) • PACO MEDINA (A)
COVER BY DAVE JOHNSON
• An All-New direction for the Ultimate X-Men!
• Kitty tries to lead a new nation of mutants but someone close to her has different plans!
• Brian (DMZ, STAR WARS, X-MEN) Wood's epic RESERVATION X arc begins here!
32 PGS./Rated T+ ...$3.99
Ca fait très Runaways cette série...

Geyser57




Date d'inscription

: 03/05/2009



Ultimate X-MEN 18.1
Deuxième fois que Kitty se retrouve dans un bureau à s'expliquer ... Ca devient lassant.
De plus j'ai pas du tout apprécier le retournement de situation concernant Husk ... Moi qui aimait beaucoup cette version.
Par contre je me suis amusé à comparer Kitty au scott summers actuel. Et Naomie, elle, me fait penser à magnéto.
Et pas que de part ses nouveaux pouvoirs.
Du bon comics malgré tout. Bien que j'avoue que Médina m'a manqué


---
Permission de ce forum:
Vous
ne pouvez pas
répondre aux sujets dans ce forum