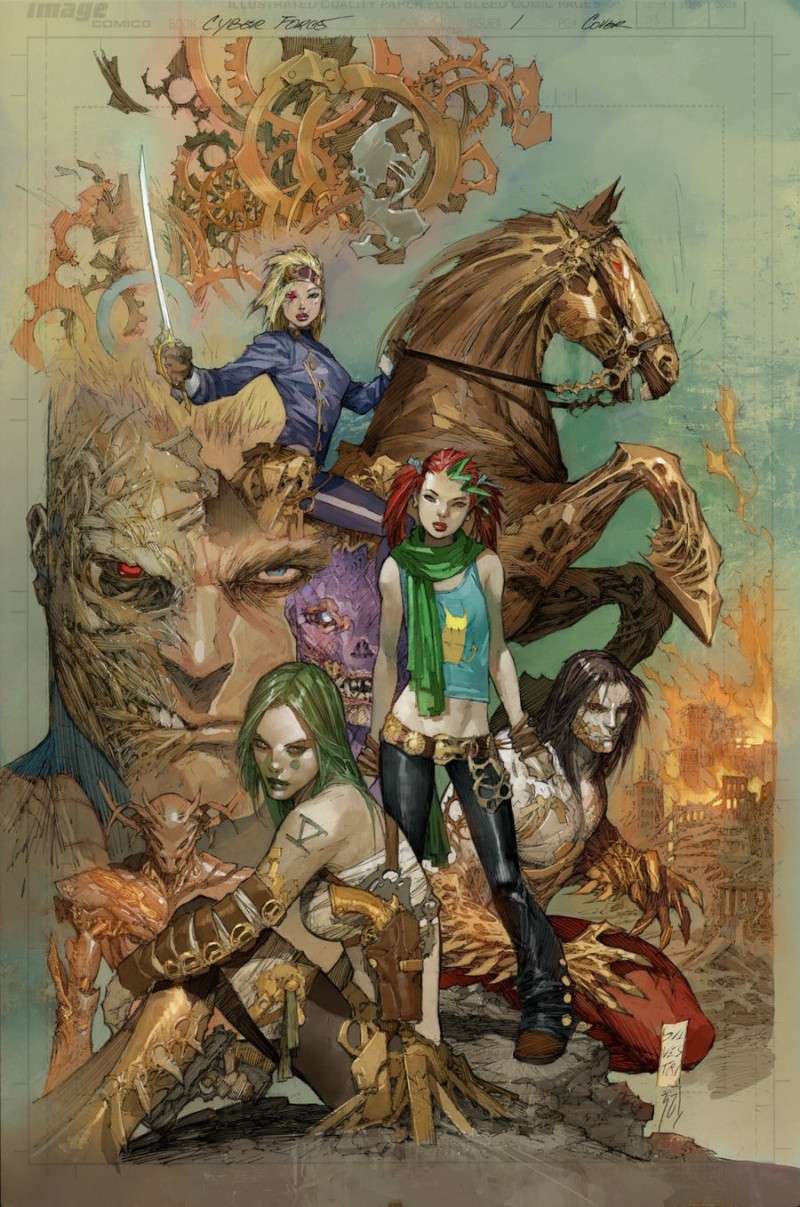 story MARC SILVESTRI & MATT HAWKINS
art KHOI PHAM & SUNNY GHO
cover MARC SILVESTRI
OCTOBER 3
32 PAGES / FC / T+
FREE
TOP COW'S TOP-SELLING SERIES RETURNS IN A GROUND-BREAKING WAY!
Top Cow celebrates its 20th anniversary with the return of the series that started it all: CYBER FORCE! Top Cow founder MARC SILVESTRI (THE DARKNESS, INCREDIBLE HULK) returns to his first Image series as co-writer, art director and cover artist! Co-writer MATT HAWKINS (THINK TANK, LADY PENDRAGON) and artist KHOI PHAM (MIGHTY AVENGERS, DAREDEVIL) join SILVESTRI to bring you a contemporary re-imagining rooted in cutting edge, real world technology.
Carin Taylor, codenamed Velocity, has escaped from the CDI-controlled Millennium City and is desperately trying to find the one man she believes can help her prevent the end of the world. When she runs a group of other CDI escapees, will they help her… or turn their backs?
Not content in pushing the envelope just in terms of story and art, Top Cow will be the first major US comic publisher to launch one of their biggest properties with top tier creators concurrently for both the traditional print market and exploding worldwide digital market for FREE. That's right: Thanks to the support of fans through Kickstarter and participating comic shops, you can get the first FIVE issues of CYBER FORCE at no cost.
J'avoue que c'est le free issue qui m'a décider à le faire malgré les belles couv, car l'intérieur ne me disait rien. Ici nous avons droit à un Retboonch (Retcon, reboot, relaunch). Oubliez ce que vous connaissiez et les perso que vous aimer et bienvenu sur terre ... Une terre qui fut surpeuplé et ou la nourriture et le pétrole à commencer à disparaitre. Une terre où une guerre à éclater et où les hommes sont mort ... Mais pas tout à fait puisque le Protocole Aphrodite leur à apporter une nouvelle existence.
Karin Taylor est de la troisième génération de cyborg et la fille de la femme qui gouverne sont bon peuple. Enfin ceux qui ont choisit d'être sauver et de fermer les yeux sur les zones ravagés et pauvres. Elle est en fuite avec son chien ... Robotisé lui aussi et va faire la connaissance de Cyberforce. D'anciens héros tourné terroriste. Carin cherche Stryker que les autres disent mort ... Ou un mythe. Et Balistic est une agent de sa mère charger de la récupérer au coté d'Aphrodite ... Possiblement celle lié au protocole ...
Alors c'est beau parfois, pas terrible et un peu vide d'autre fois. C'est compliqué et en plus aphrodite ressemble à Carin ce qui fait qu'on a du mal à suivre parfois.
Oui je sais y'a pas la mèche rouge. En tout cas ça commence bien, mais de là a suivre une série ??? Et puis Vélocity sans super rapidité ...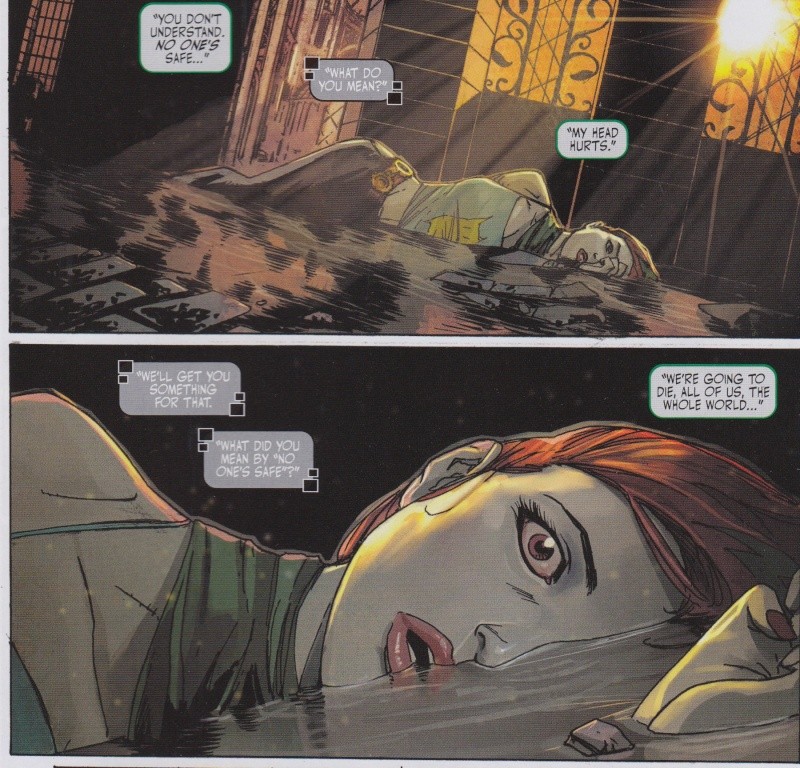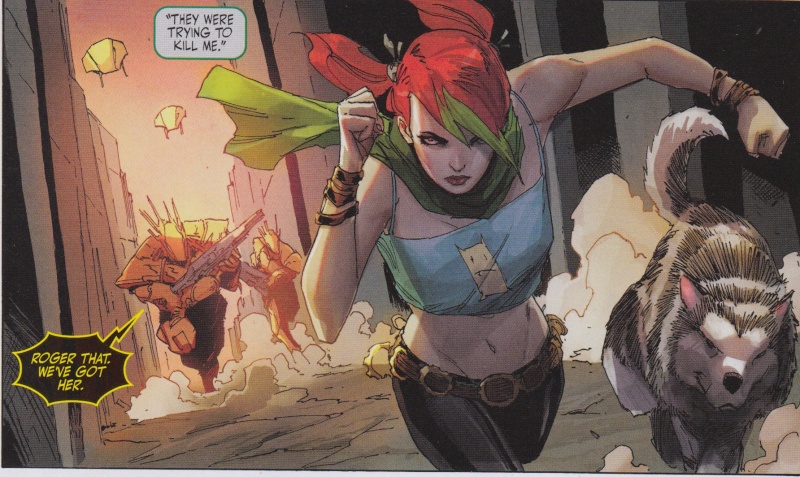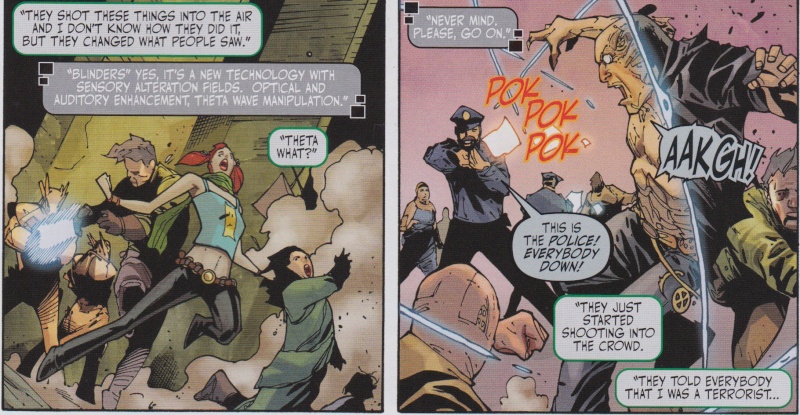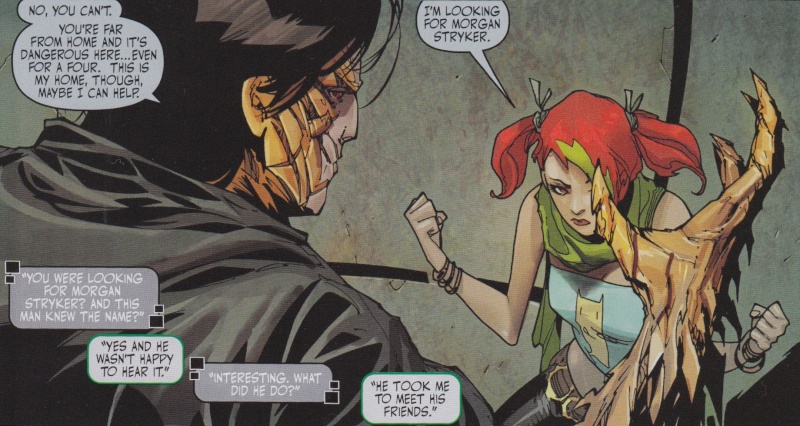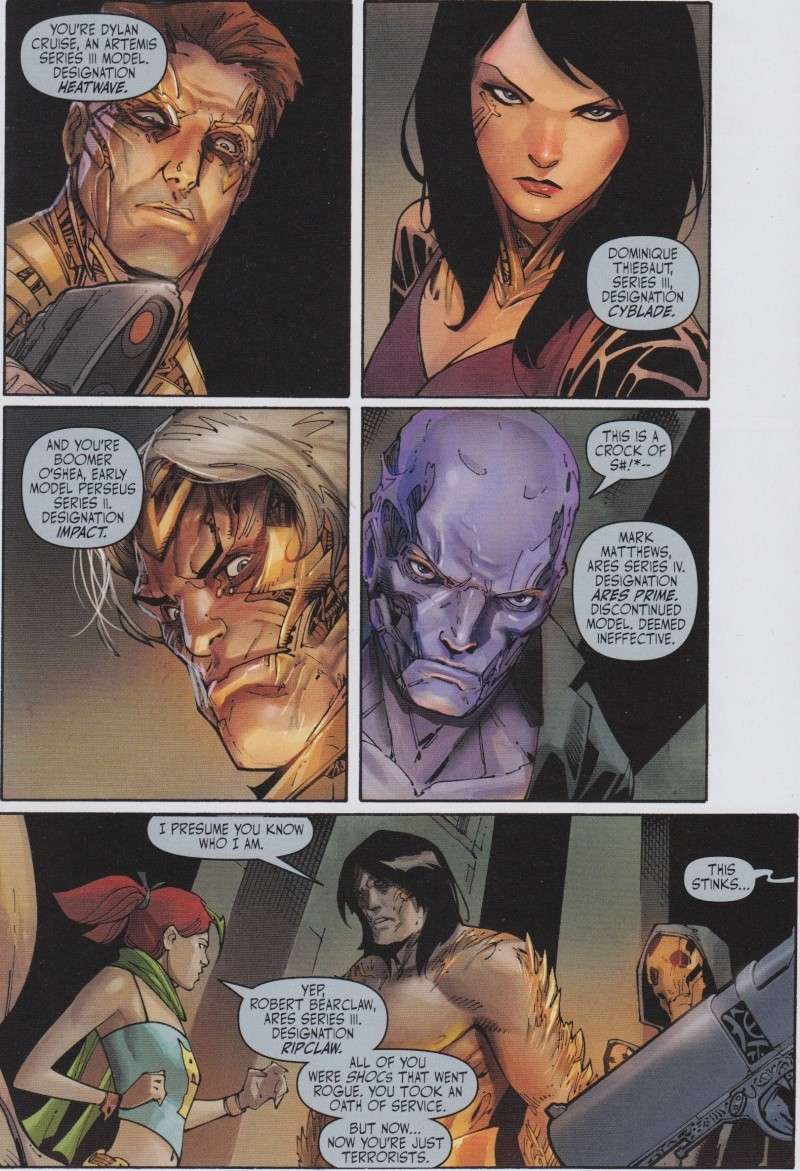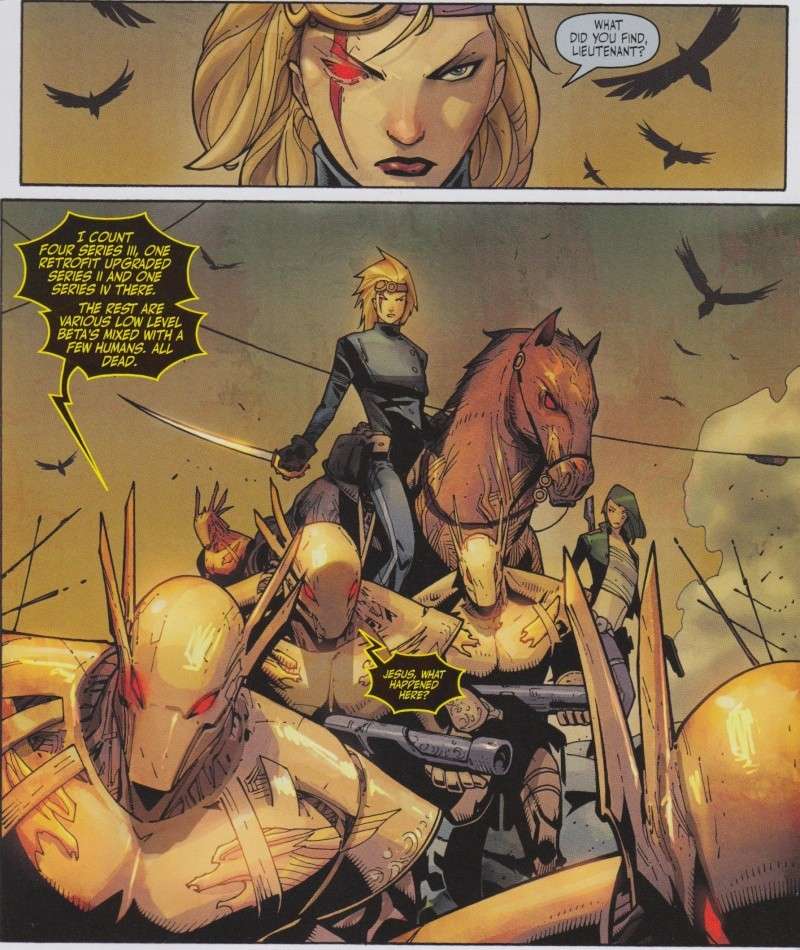 ---
Permission de ce forum:
Vous
ne pouvez pas
répondre aux sujets dans ce forum