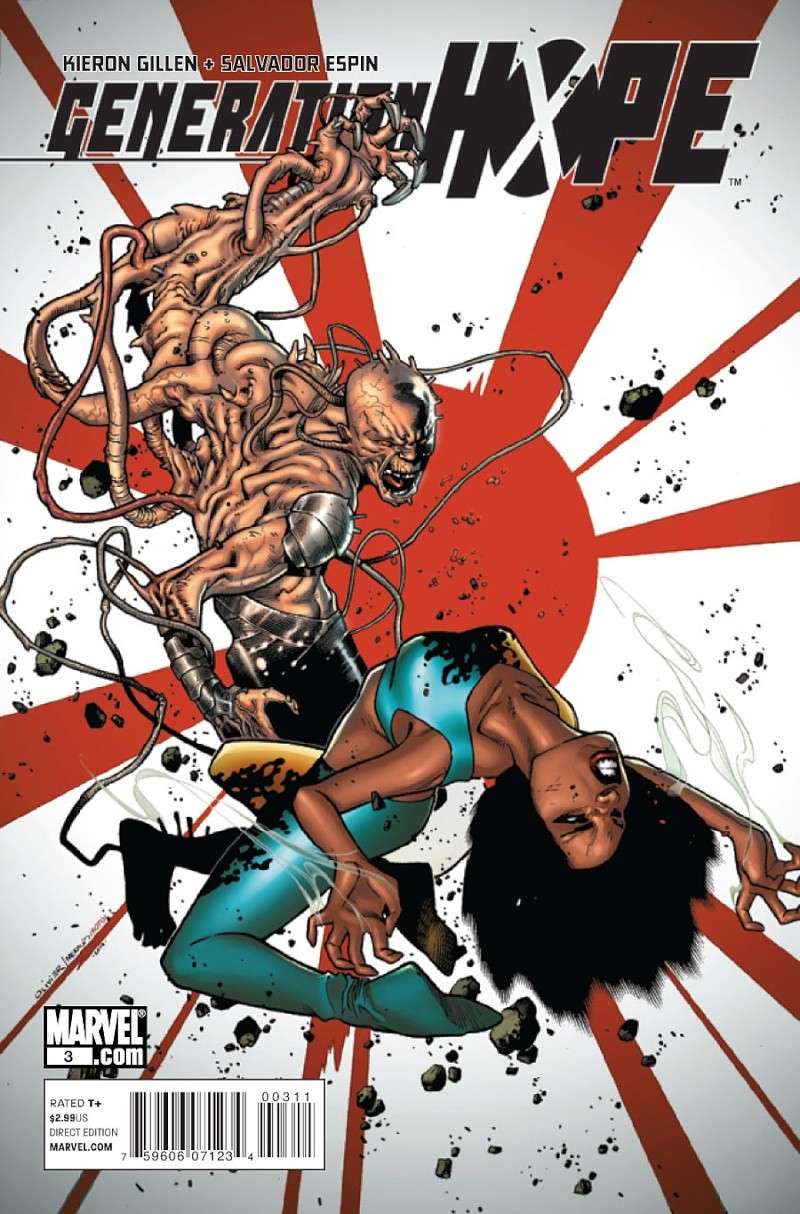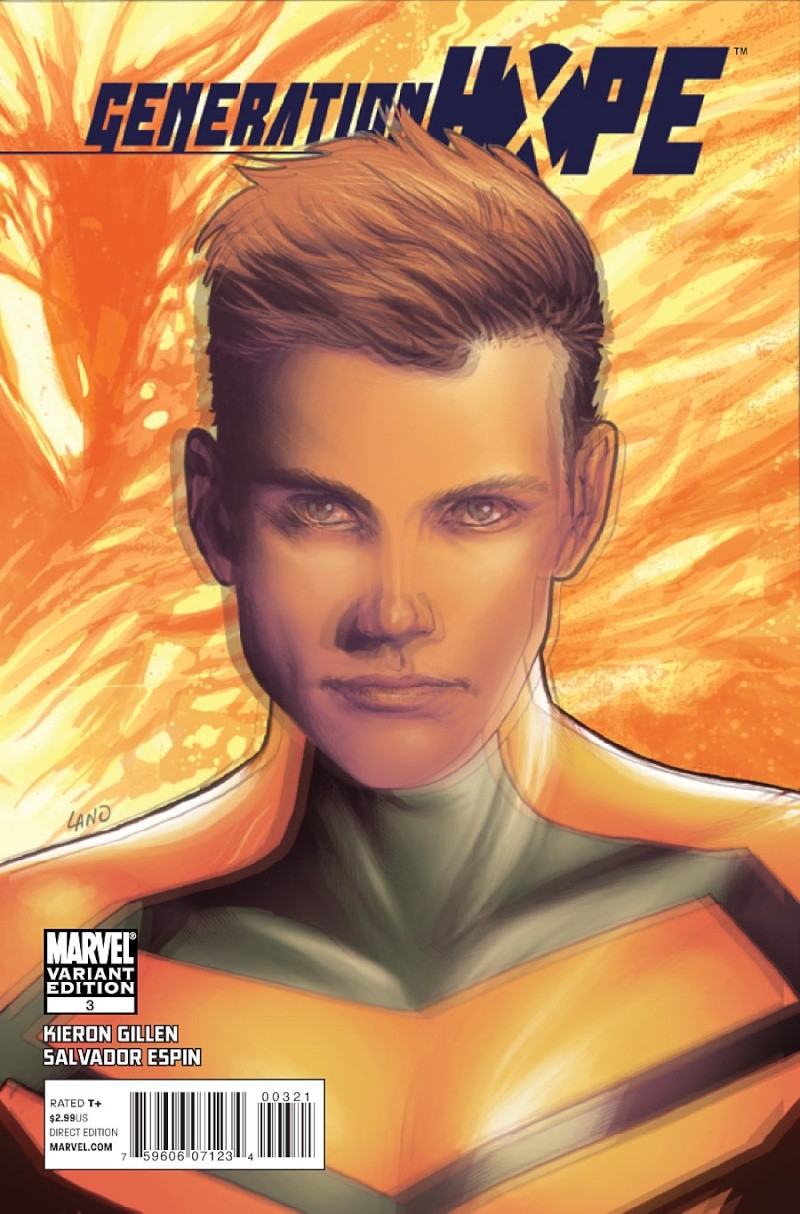 Generation Hope #3
Story by Kieron Gillen
Art by Salvador Espin, Scott Koblish
Colors by Jim Charalampidis
Letters by VC - Clayton Cowles
Cover by Olivier Coipel, Mark Morales, Chris Sotomayor, Greg Land , Frank Martin [more...]
Publisher Marvel Comics
Cover Price: $2.99
Release Date Thu, January 6th, 2011
"The Future is a Four-Letter Word"
Tokyo burns with the genetic heat of the final light. Can Generation Hope tame it, or will the X-Men have to snuff it out? The first battle for the future of mutantkind comes to a climax, with Bio-titans fighting between the sky-scrapers when hope and despair come to blows. The first arc of the most-anticipated new book of 2010 concludes! Part 3 (of 3)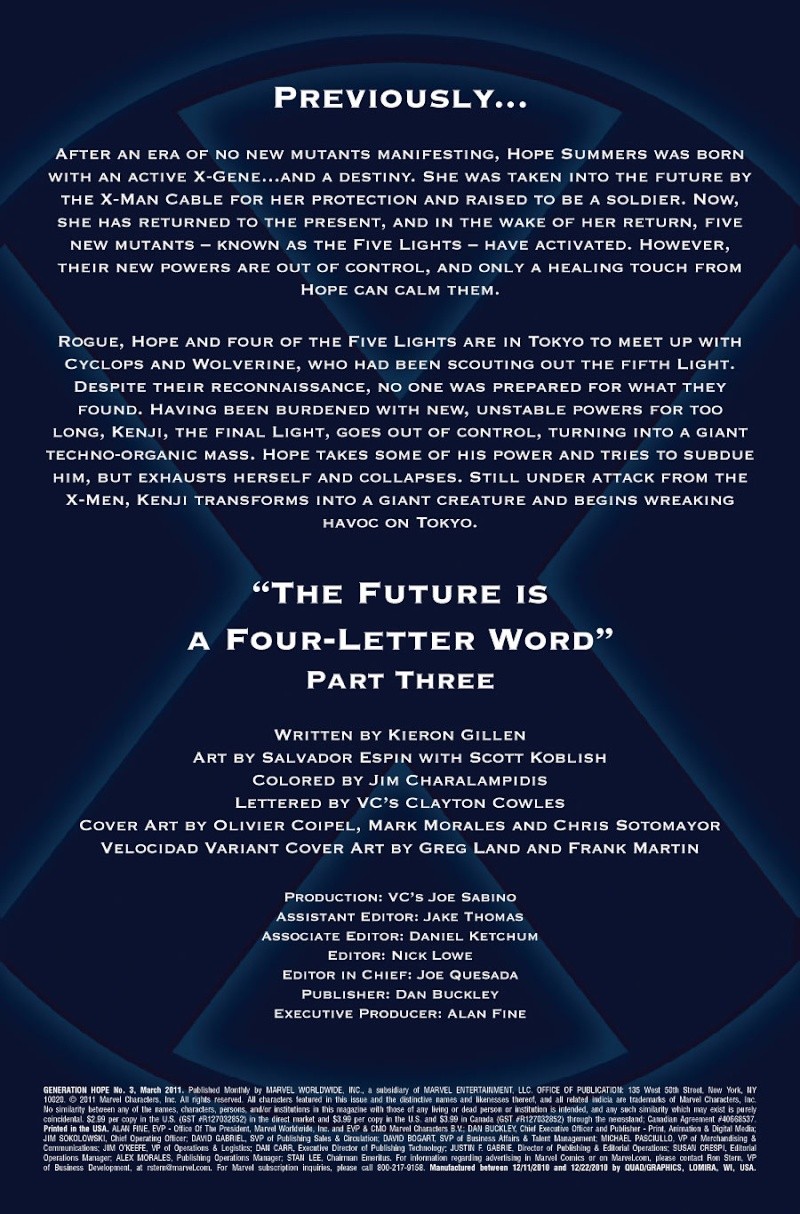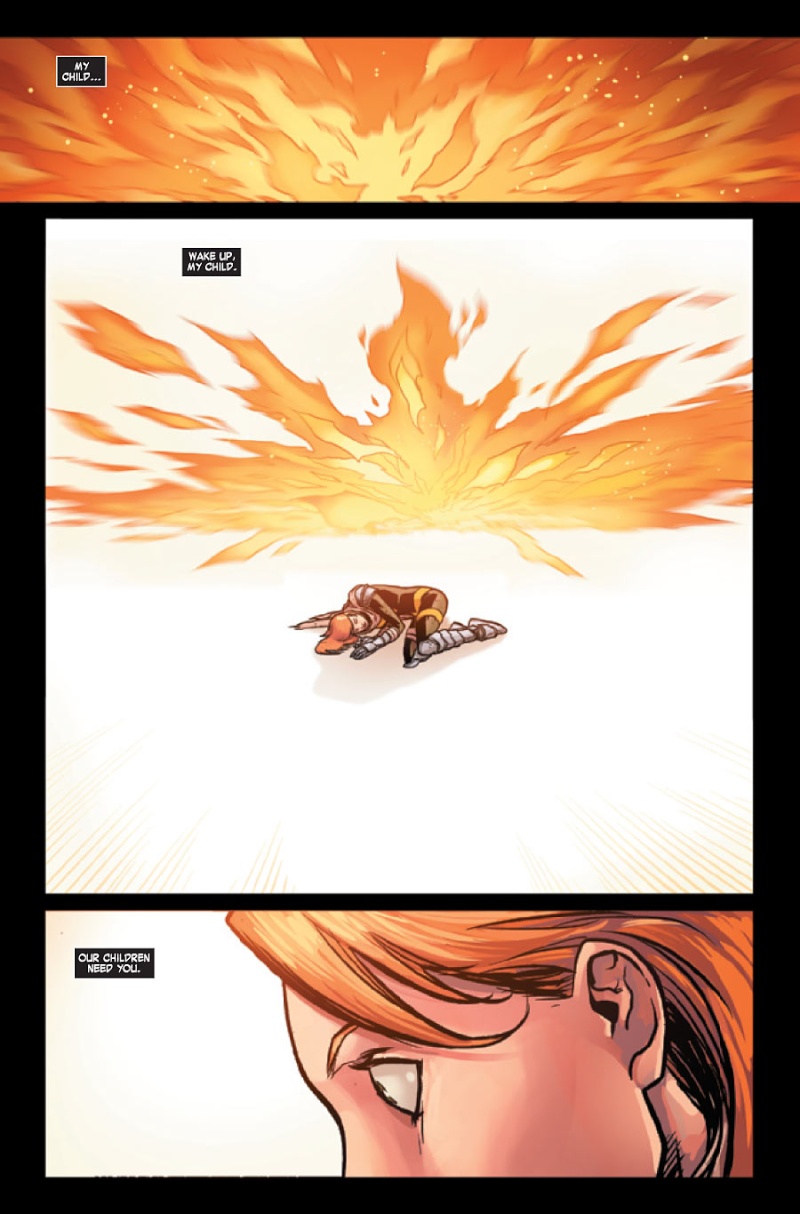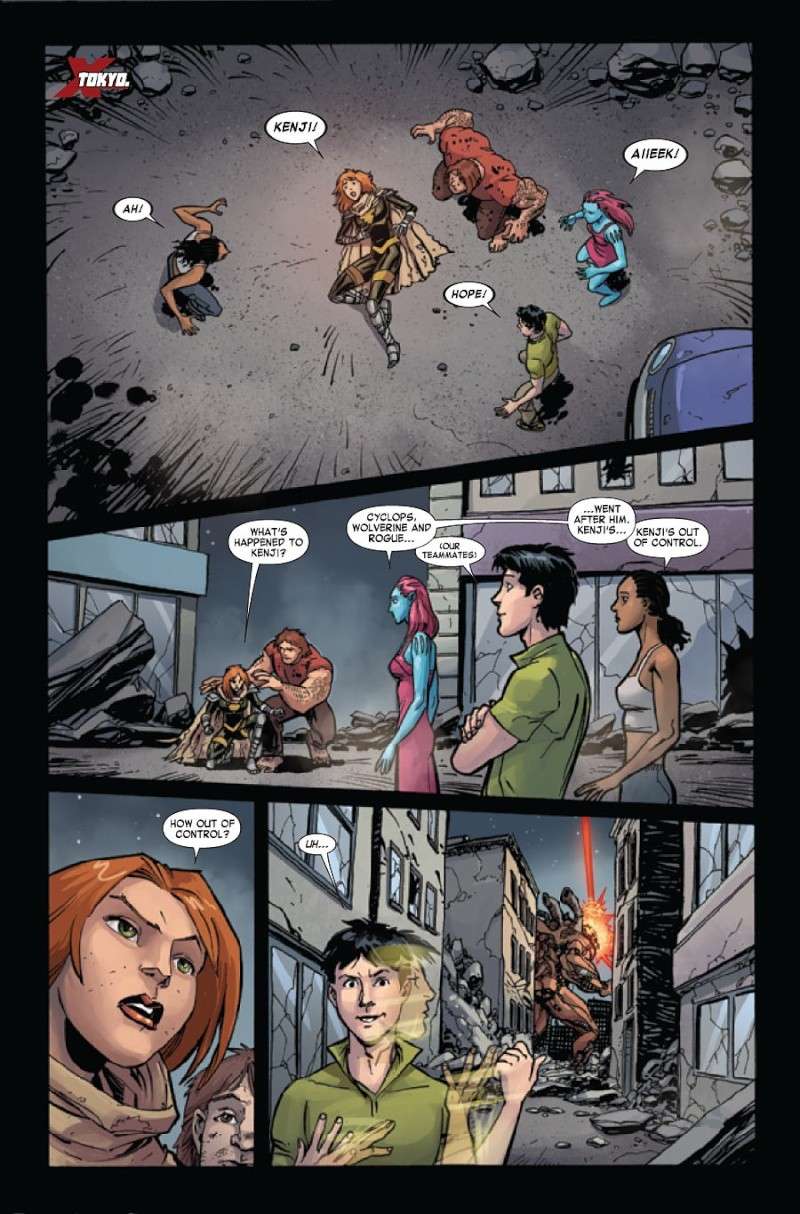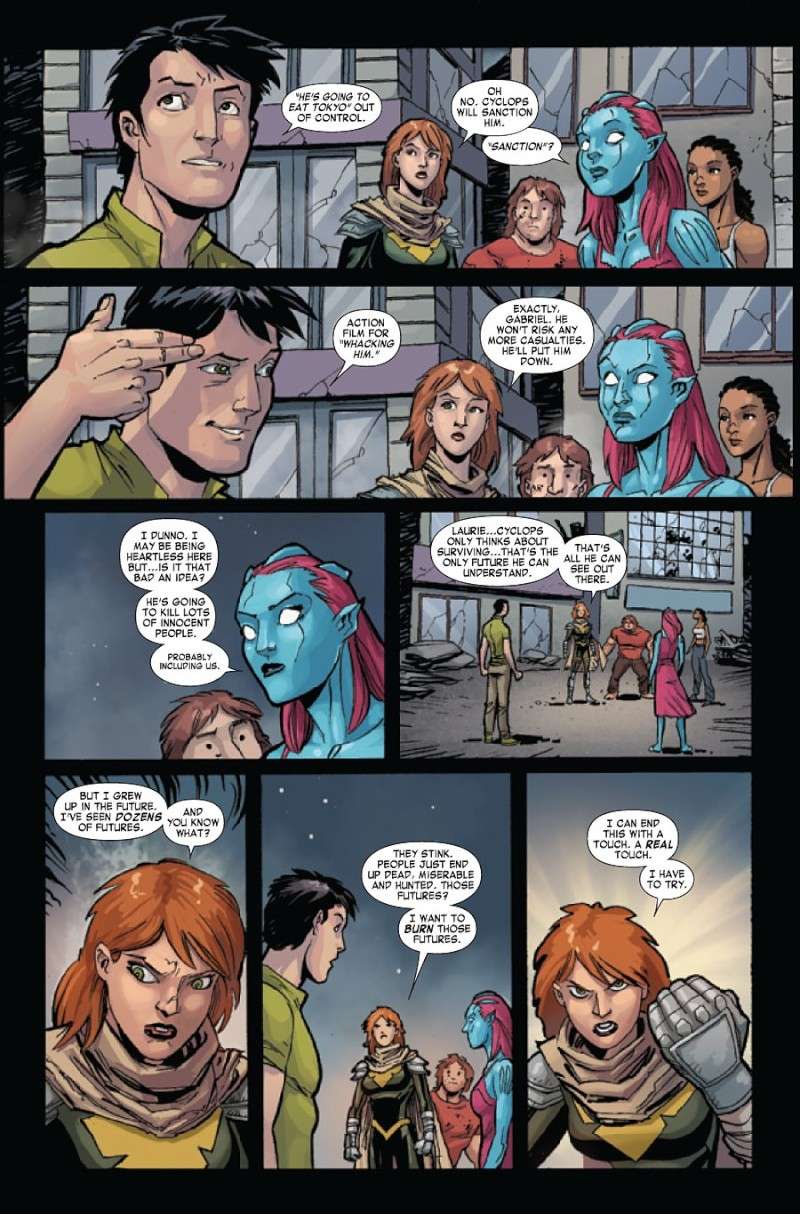 Content de voir qu'il y en a au moins une qui ne vénère pas Hope au point de lui obéir au doigt et à l'oeil. Cela dit, elle est sympathique, Hope: drôlement altruiste pour quelqu'un qui a été élevé par Cable.
_________________

Mugiwara

Modérateur




Date d'inscription

: 05/04/2009


Age

: 40



ça a l'air intéressant mais ce serait parfais si les dessins étaient mieux. :-)

Justice




Date d'inscription

: 07/04/2009


Age

: 31



Ca passait sur Exilés, mais là pas du tout je trouve...


Sujets similaires
---
Permission de ce forum:
Vous
ne pouvez pas
répondre aux sujets dans ce forum