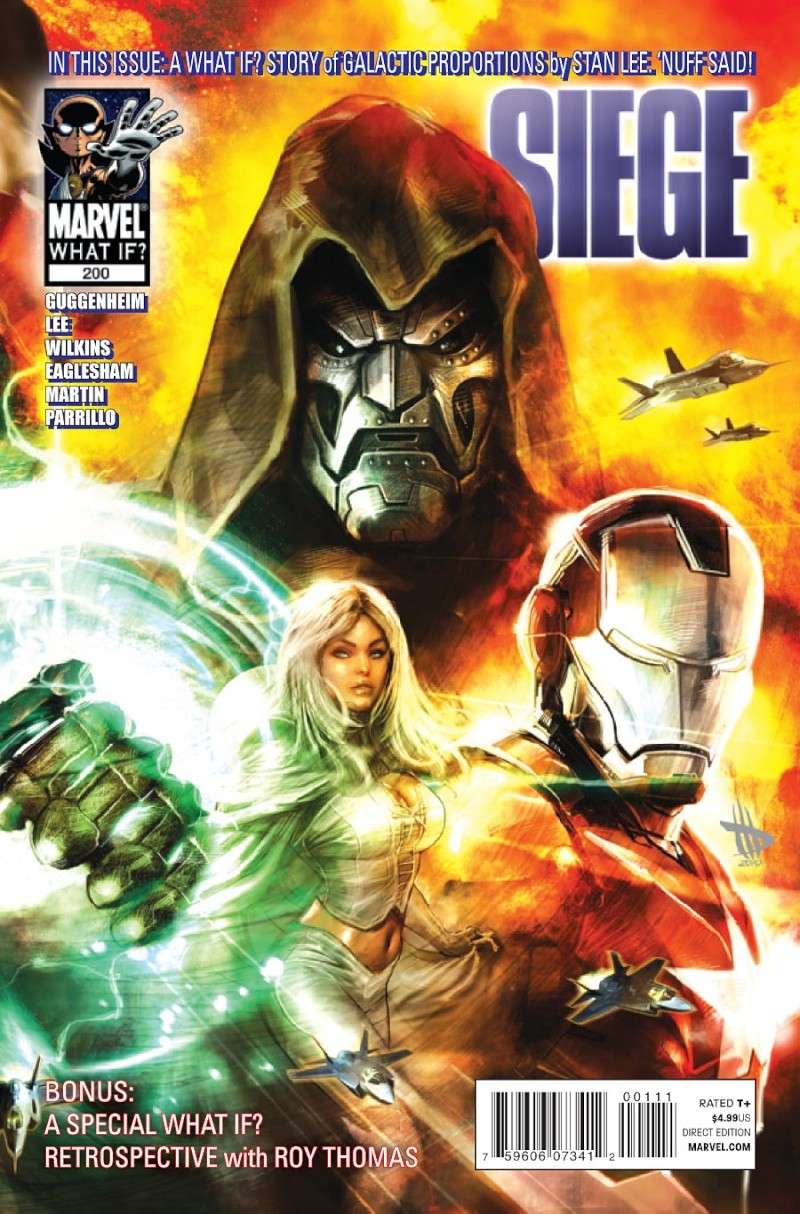 What If? #200
Story by Marc Guggenheim, Stan Lee
Art by Dave Wilkins, Dale Eaglesham, Lucio Parrillo
Letters by Dave Lanphear
Cover by Dave Wilkins
Publisher Marvel Comics
Cover Price: $4.99
Release Date Wed, December 29th, 2010
Finally, celebrate the historic 200th issue of What If? Since debuting in 1977, What If? has become a corner staple in the Marvel Universe by spotlighting "the road not traveled" by many of its heroes & villains as well as the domino effect that the point of divergence creates. What If? 200 offers two titanic tales— the main story is one with a different POV on Siege, "What If Norman Osborn Won the Siege of Asgard?" What if the Sentry didn't lose control of the Void during battle, allowing for the Siege to ultimately decimate our heroes? With Osborn on top of the world, only one force stands in his way: Doom… and he's not alone as he rebuilds the Cabal with the X-Men?! By Marc Guggenheim and Dave Wilkins. The second tale is one that will be talked about amongst the multiverse: the murder of Galactus at the hands of…the WATCHER!?! Based on the events in the classic "Coming of Galactus" storyline in 'The Fantastic Four 48-50,' this one is written by none other than the scribe of those original stories, Stan "The Man" Lee, himself. Joining him is recent FF artist, Dale Eaglesham. If there is only one back-up story you'll read this year, true believers, it must be this one!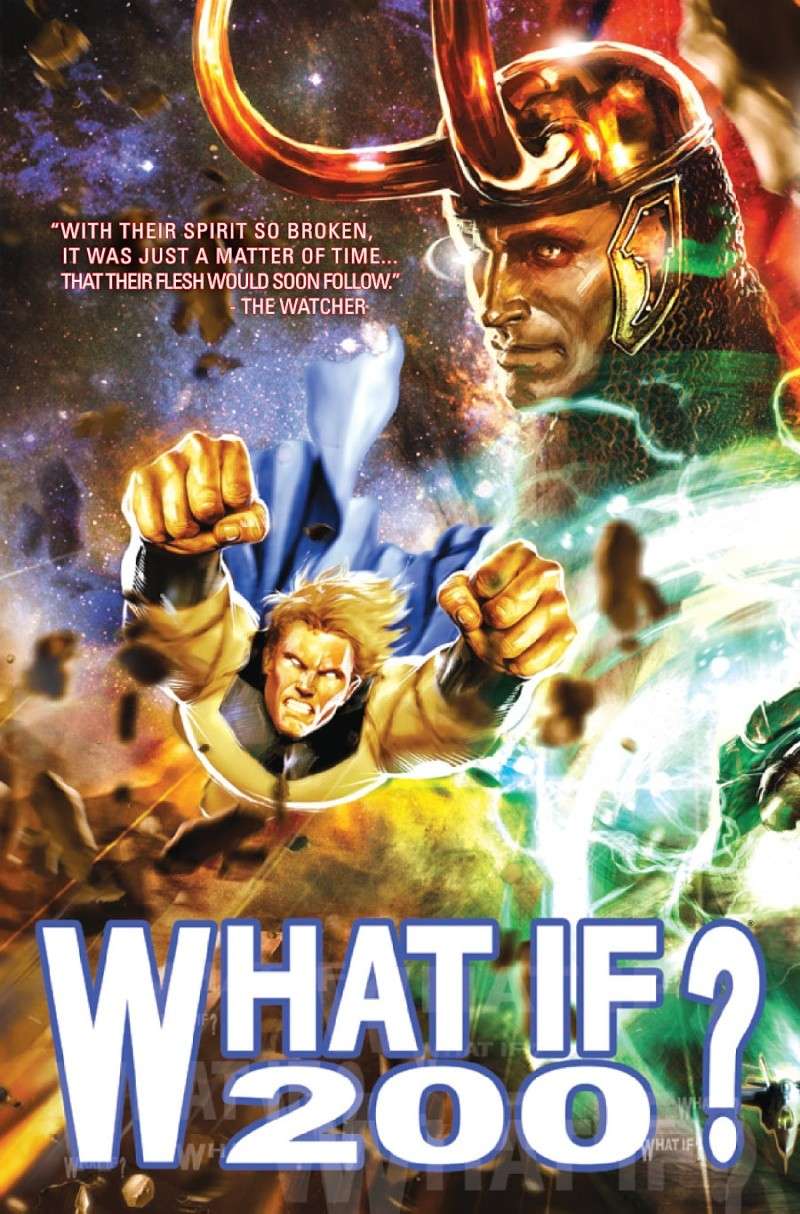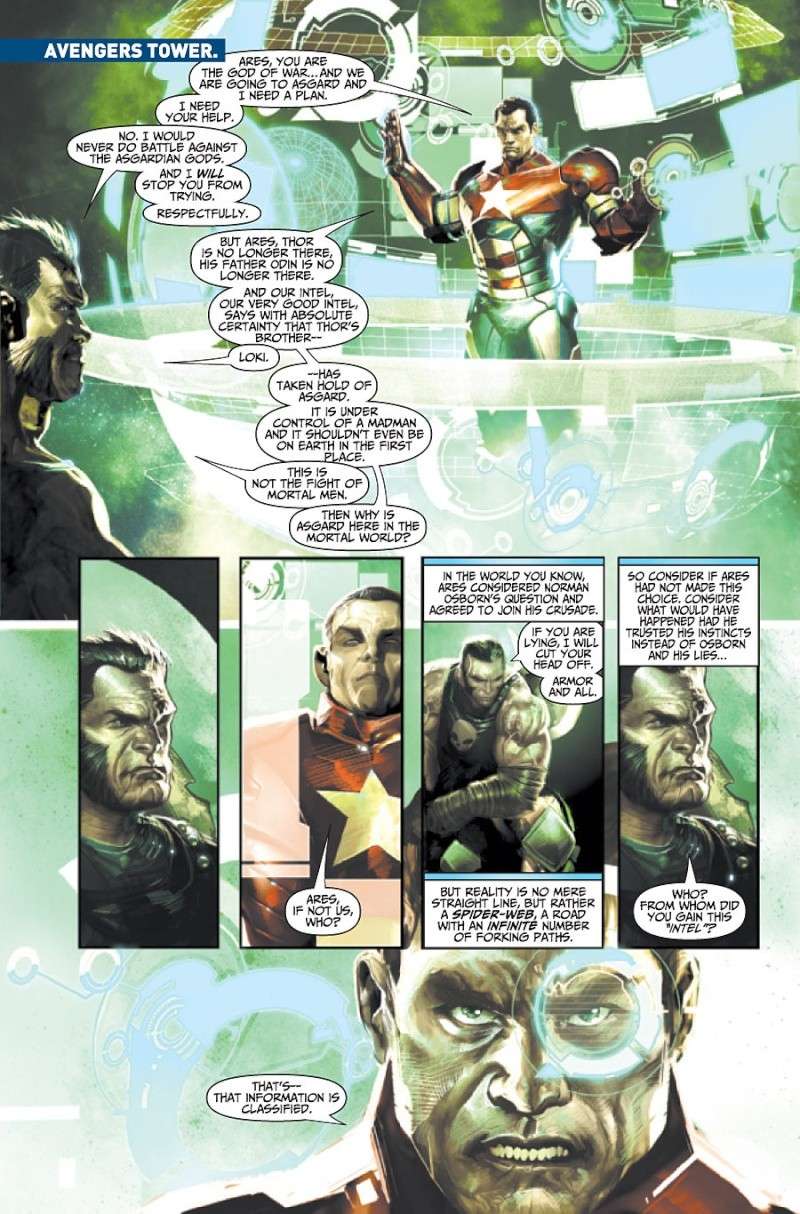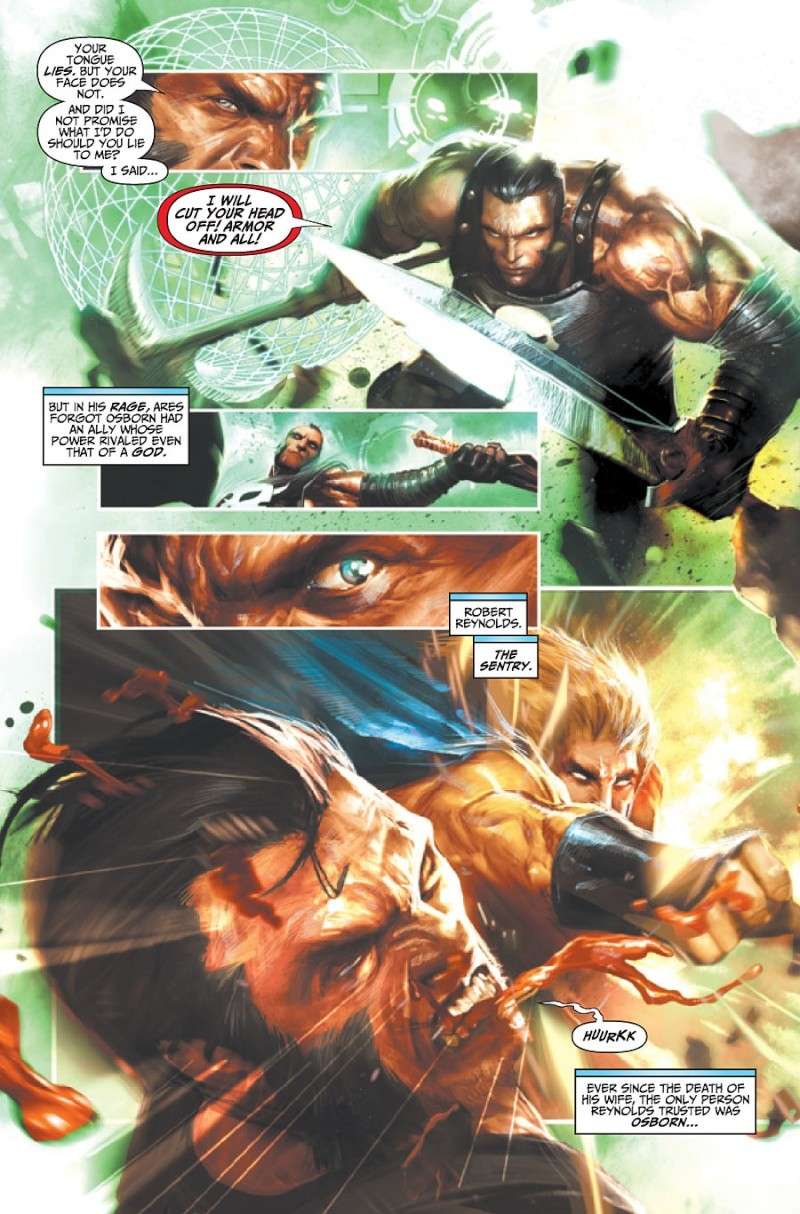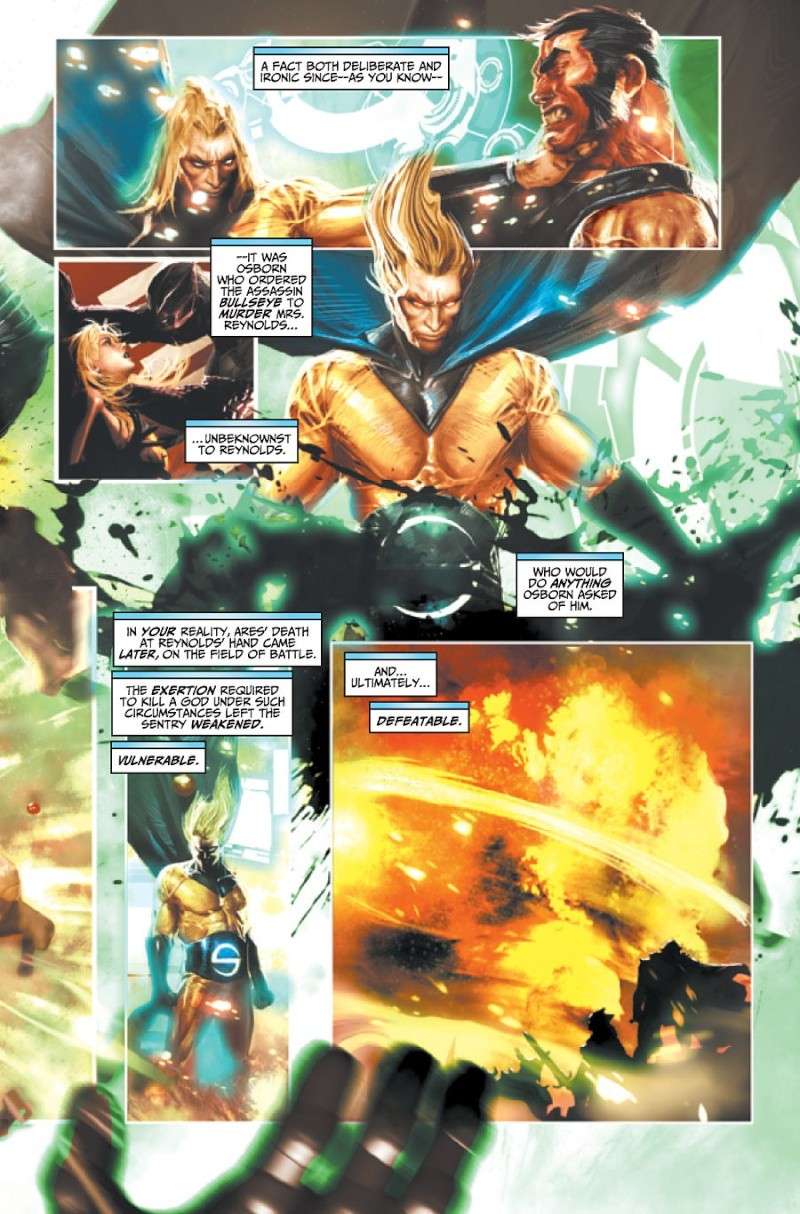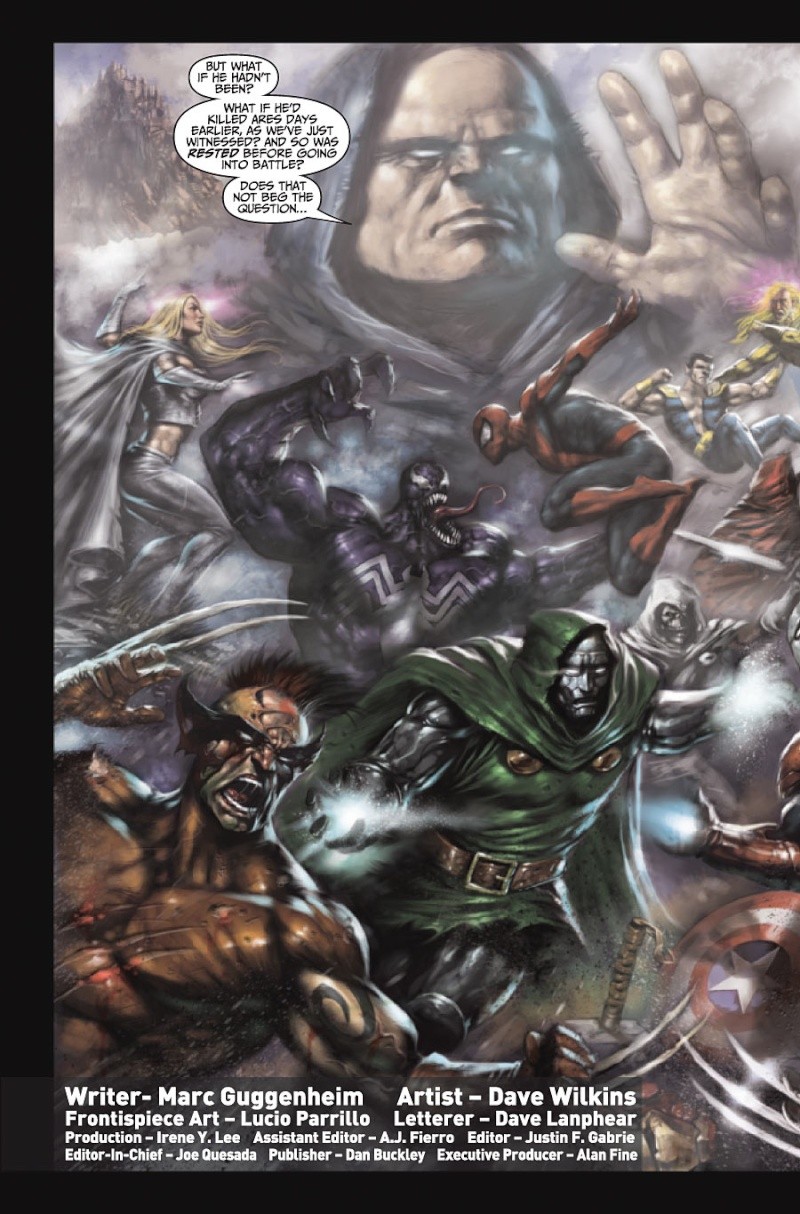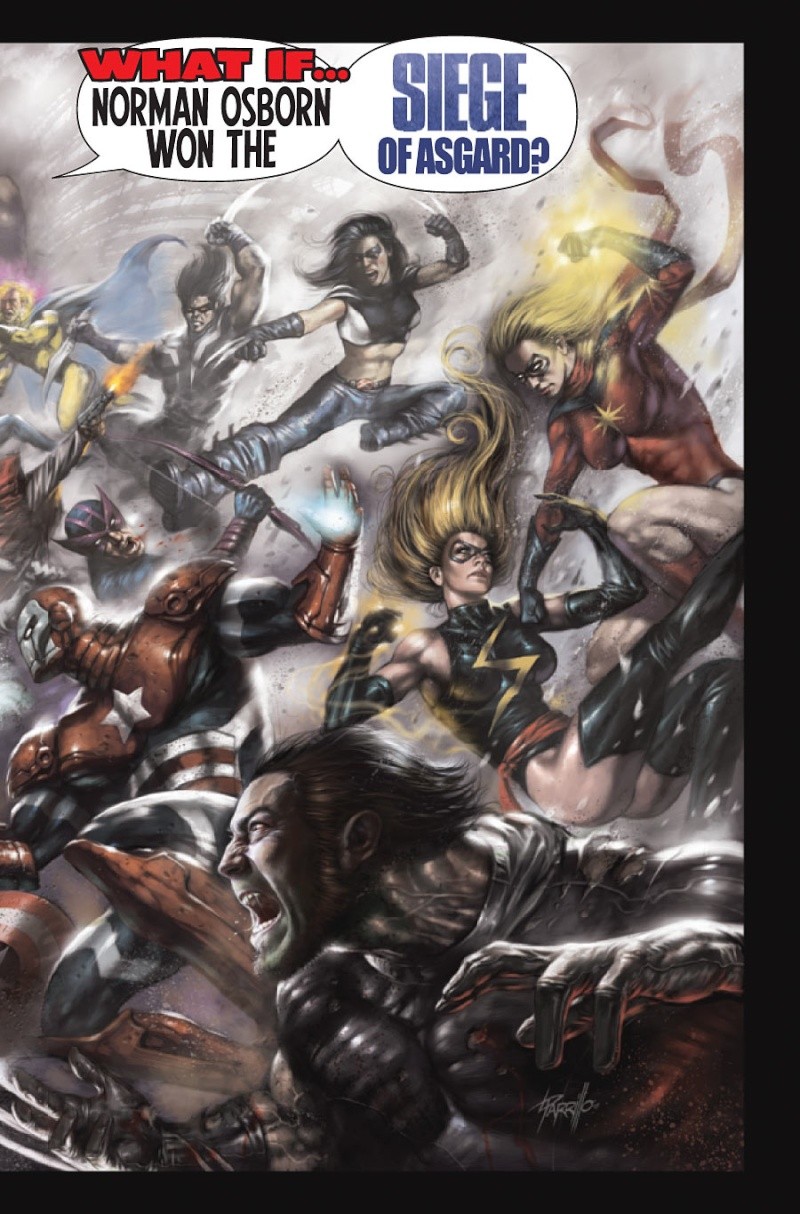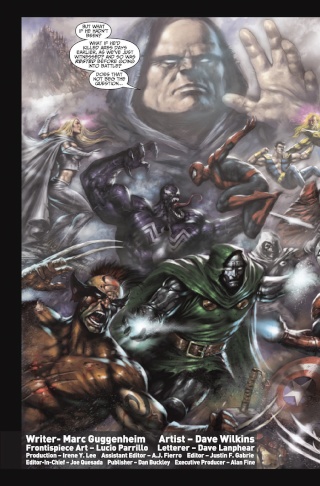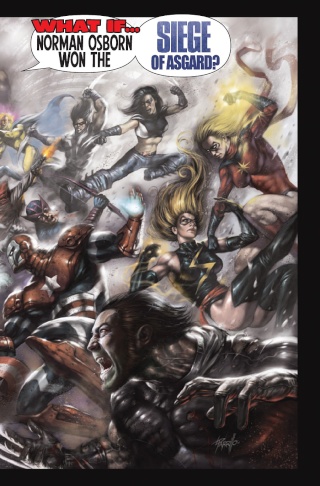 C'est un peu ridicule, comme idée. C'est vrai que les Olympiens sont durs à tuer, mais Sentry était supposé avoir éliminé Ares très facilement. QU'est-ce qui se serait passé s'il avait aussi dû tuer Hercules? Il se serait évanoui, à bout de forces?
_________________

Mugiwara

Modérateur




Date d'inscription

: 05/04/2009


Age

: 41




---
Permission de ce forum:
Vous
ne pouvez pas
répondre aux sujets dans ce forum