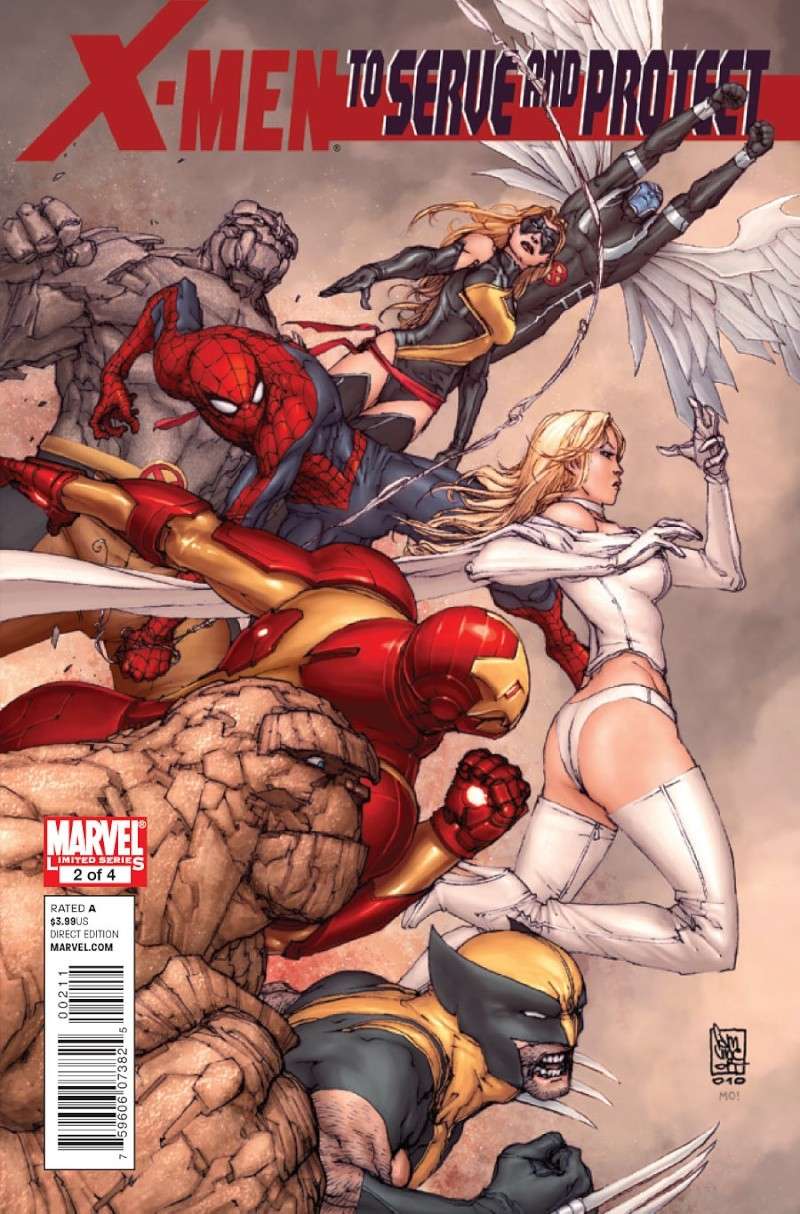 X-Men: To Serve and Protect #2
Story by Chris Yost, Ray Fawkes, Stuart Moore, Simon Spurrier [more...]
Art by Derec Donovan, Ron Chan, Craig Yeung, Garry Brown , Ed Tadeo , David Lafuente [more...]
Colors by Andres Mossa, James Campbell, Chris Sotomayor, Marte Gracia [more...]
Letters by Dave Sharpe, VC - Joe Sabino
Cover by Giuseppe Camuncoli, Morry Hollowell
Publisher Marvel Comics
Cover Price: $3.99
Release Date Wed, December 29th, 2010
There's a new Dynamic Duo in town! Two X-Men have donned masks and taken to the streets of San Francisco as the new vigilante protectors of the people against a huge Spider-Man villain. Who are these X-Men and why are they disguising themselves? Only Chris Yost knows as his serial tale anchors this collection of stories where the X-Men find themselves knee-deep in the Marvel Universe next to your favorite characters. Also in this issue: SPIDER-MAN! THE STEPFORD CUCKOOS! AND MUCH MORE!!!!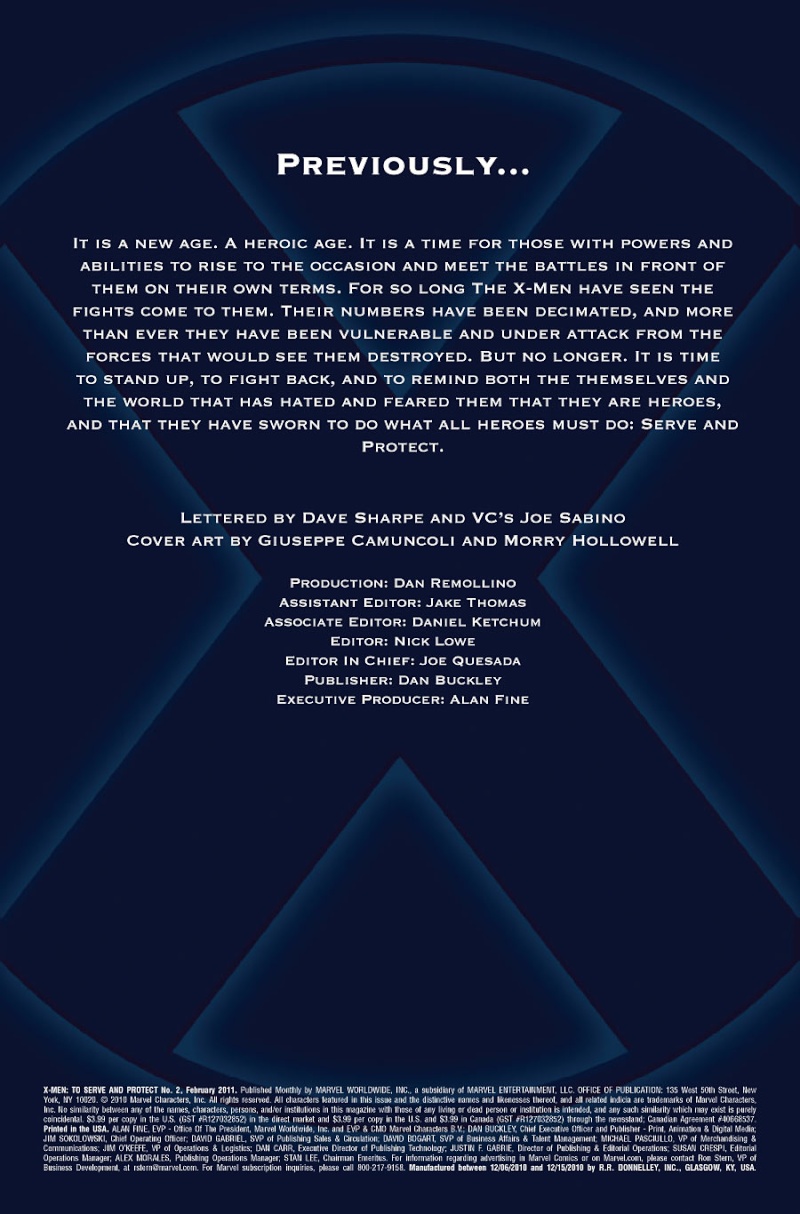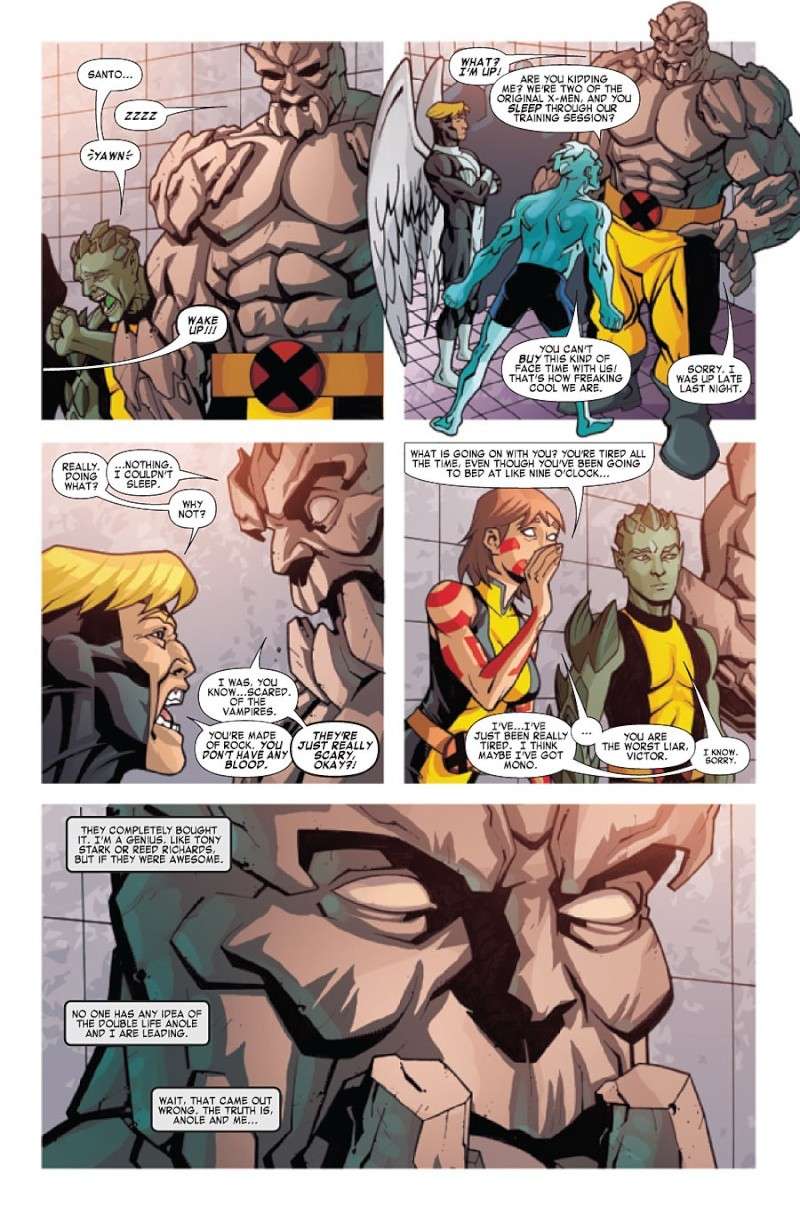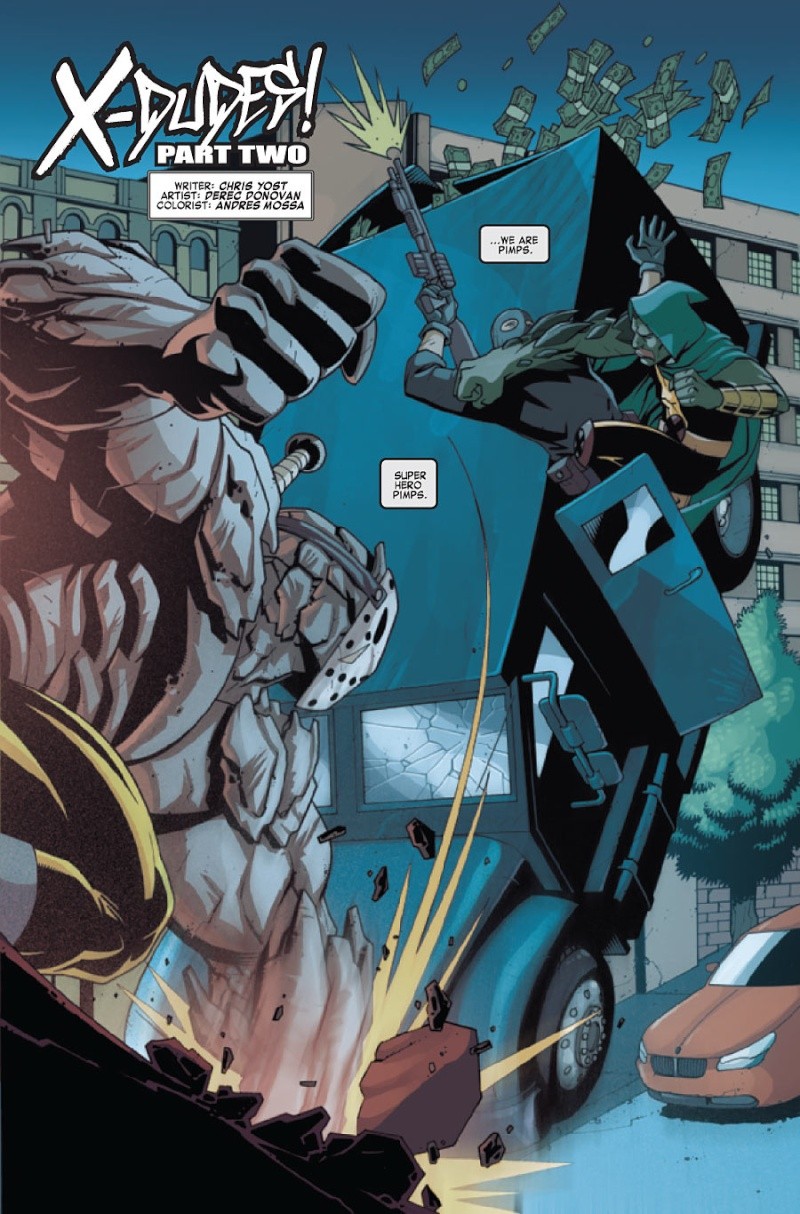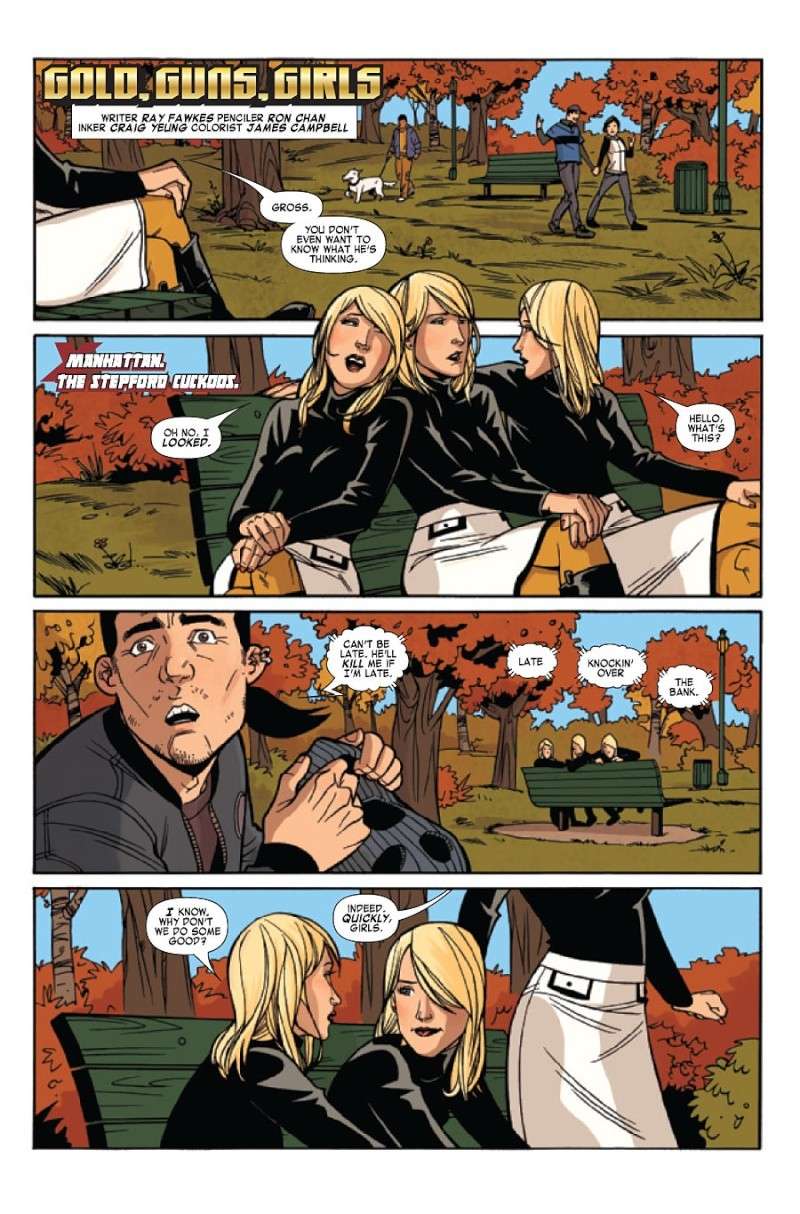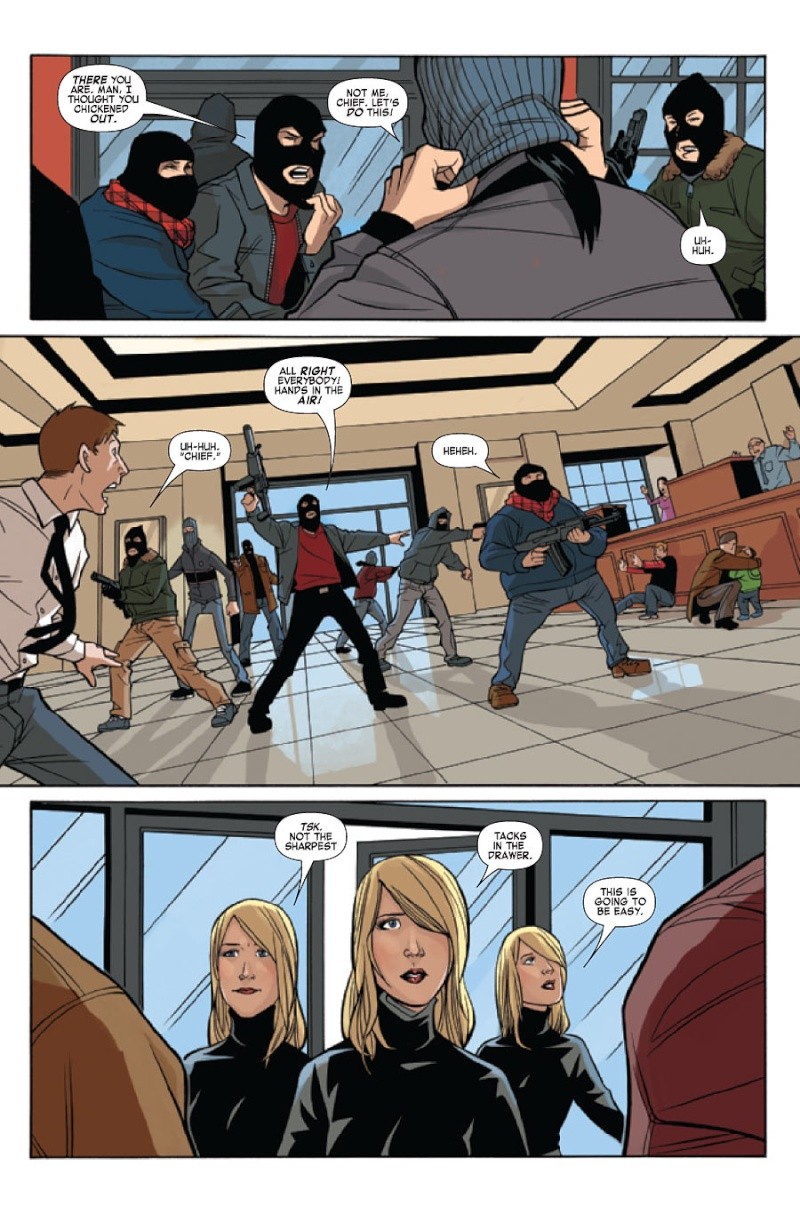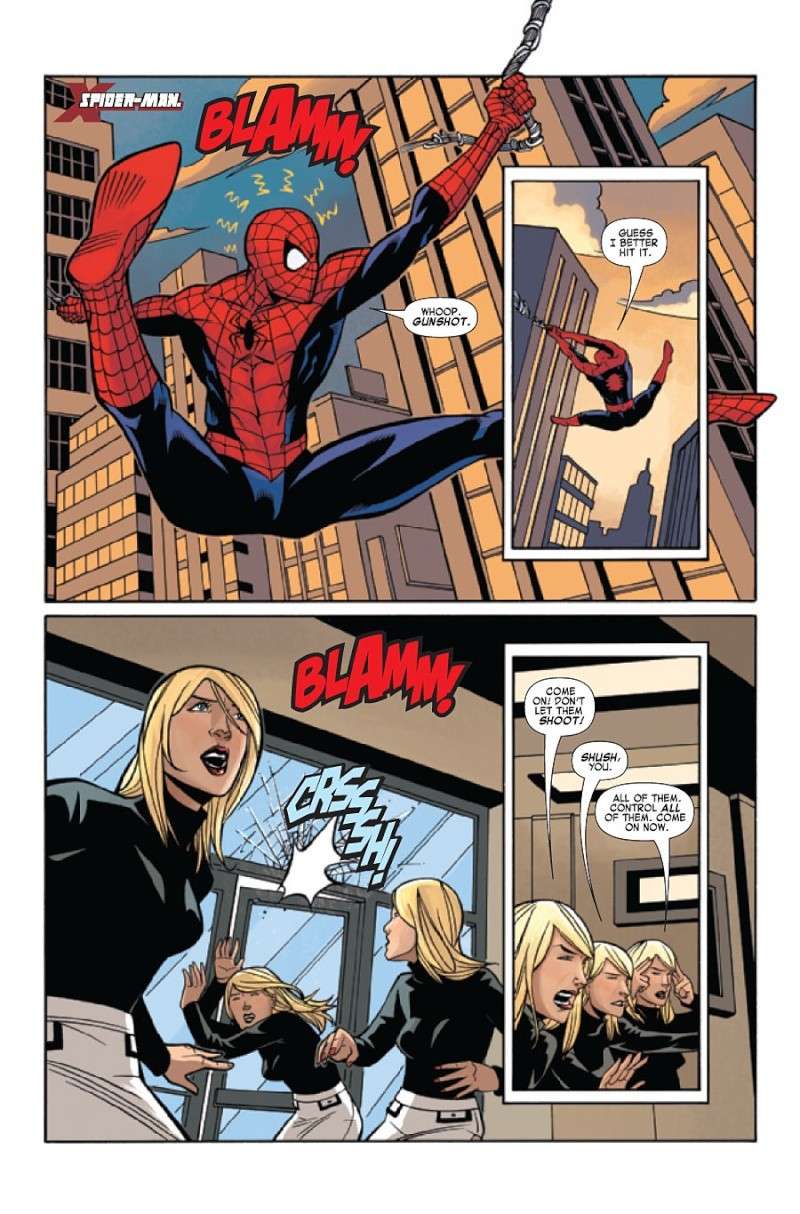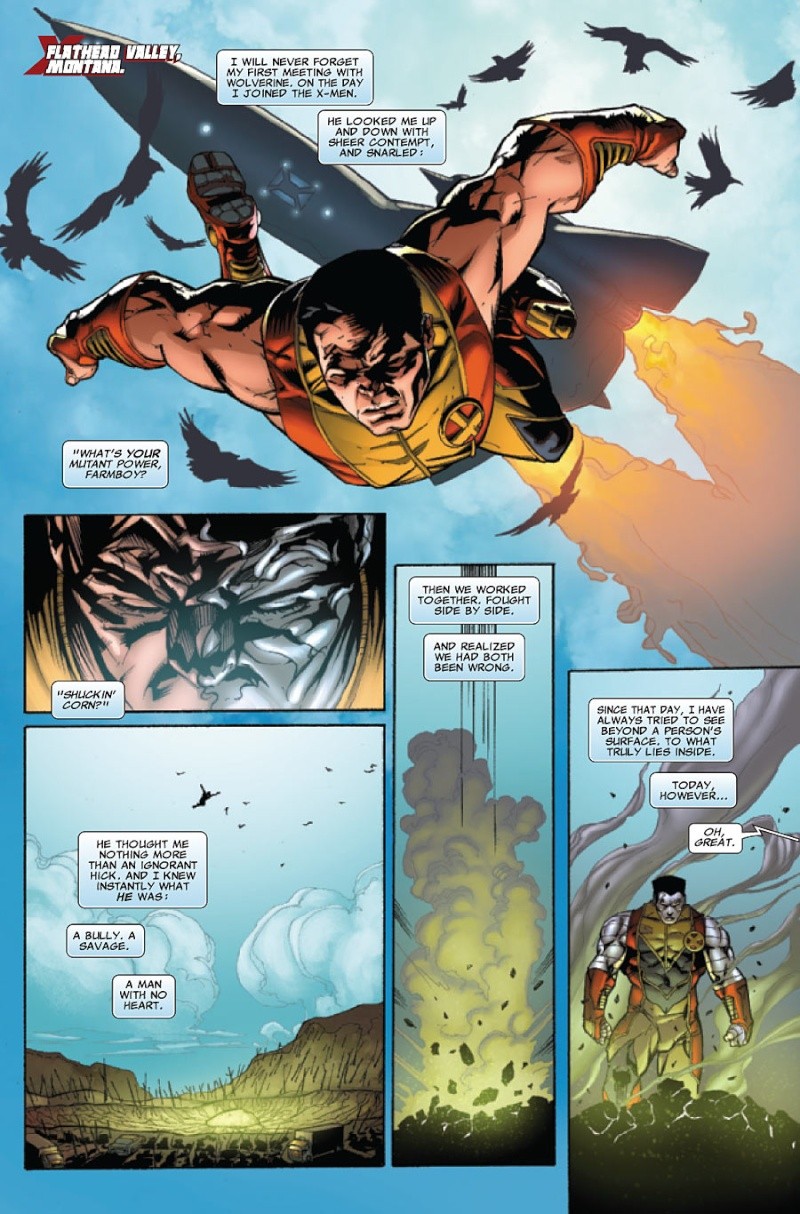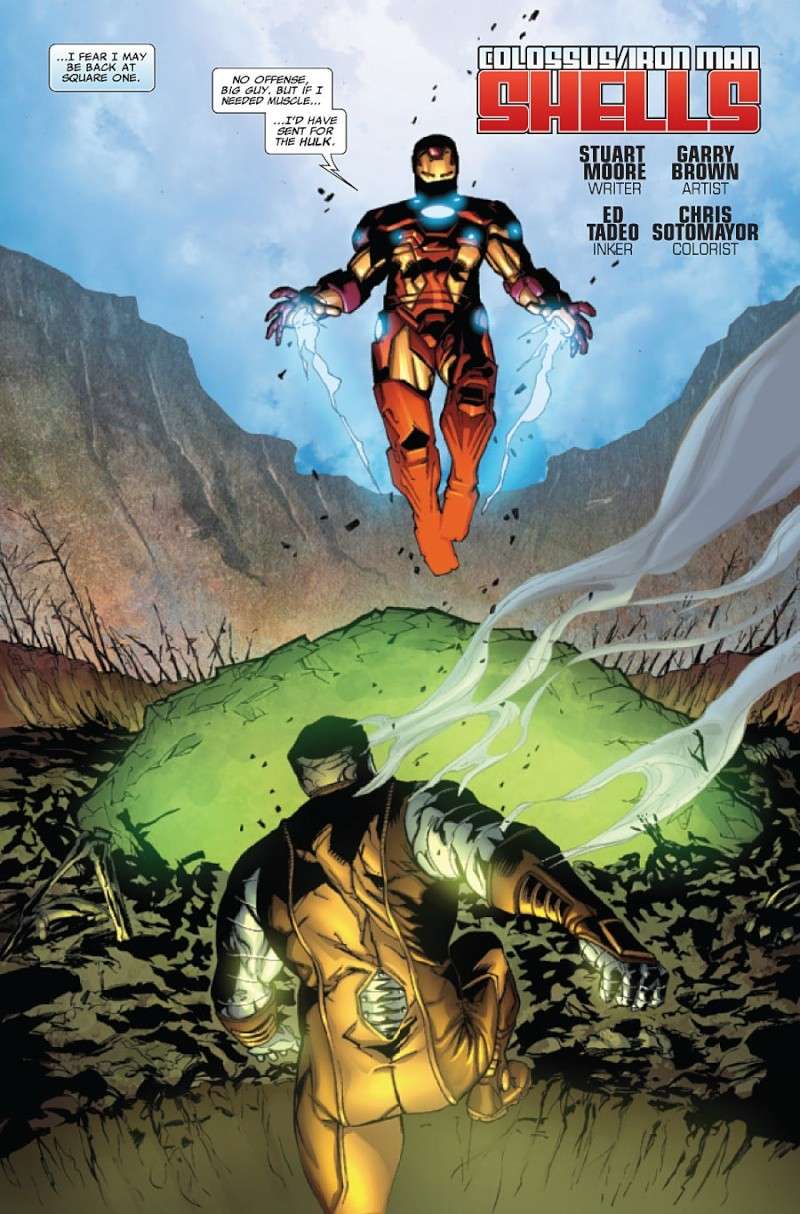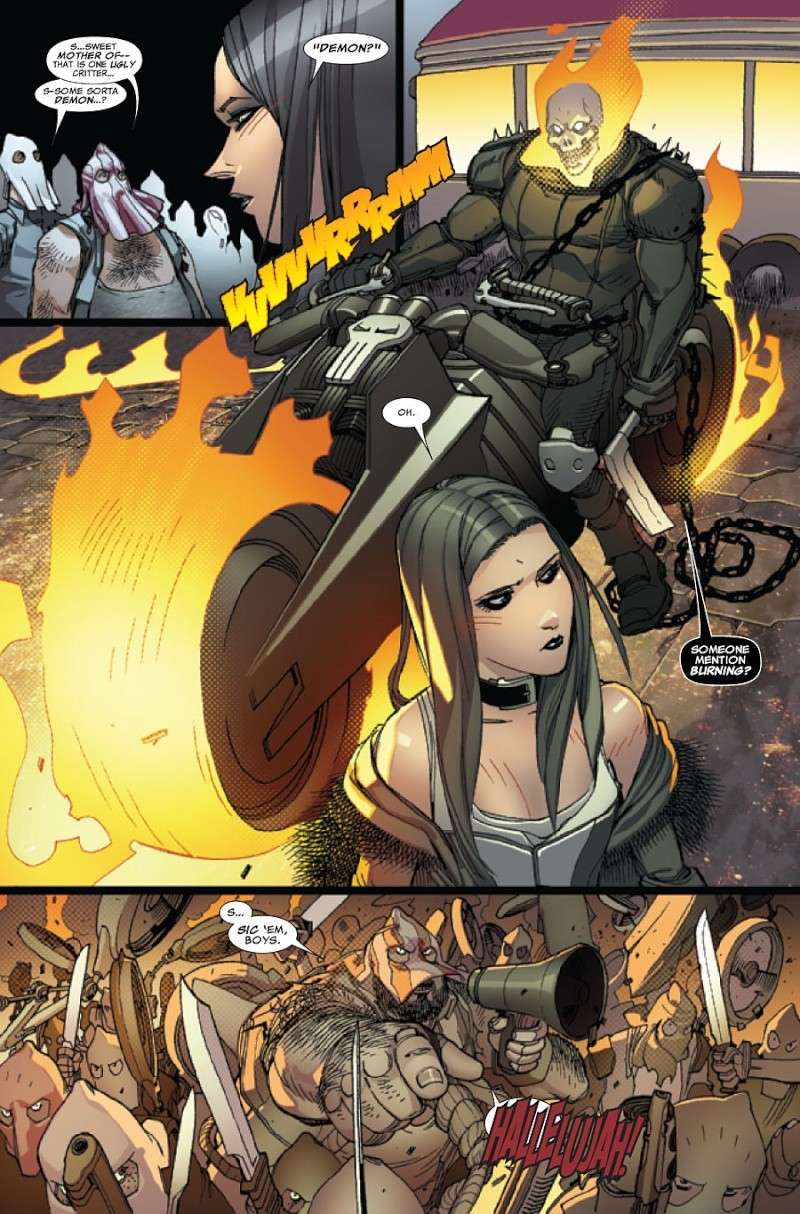 Je ne sais pas ce que Yost a contre Iceman. A chaque fois qu'il l'écrit, il en fait un sale connard, du genre Johnny Storm. Et dommage qu'Anole et Rockslide n'aient pas droit à de meilleurs dessins.
Bon, c'est clair, les Cuckooes ont retrouvé leurs émotions. J'ai hâte de voir comment elles interagissent avec Spidey. Pareil pour Colossucks et Iron Man.
J'ai à peine reconnu X-23! Qu'est-ce qui arrive à Lafuente? Il a drôlement baissé depuis ses débuts!
_________________

Mugiwara

Modérateur




Date d'inscription

: 05/04/2009


Age

: 40



n'empêche les duo sont sympas, ça coupe le train train ennuyant de Wolvy/spidey au moins :p

Malicia X




Date d'inscription

: 13/05/2009


Age

: 28


Localisation

: Gironde (33)




---
Permission de ce forum:
Vous
ne pouvez pas
répondre aux sujets dans ce forum