Fred le Mallrat




Date d'inscription

: 08/04/2009


Age

: 44


Localisation

: Bordeaux



THE STORY:
The return of the Illuminati! Marvel's super-secret brain trust has reunited because someone is trying to put the Infinity Gauntlet back together. Who is it and will the Avengers be able to stop them in time? And what does any of this have to do with the Red Hulk? Plus, is there a little romance brewing? Another blistering blockbuster chapter from Marvel's premiere super hero team Bendis and Romita Jr. Plus: another illustrated chapter of the oral history of the Avengers!

Razzmatazz




Date d'inscription

: 04/06/2009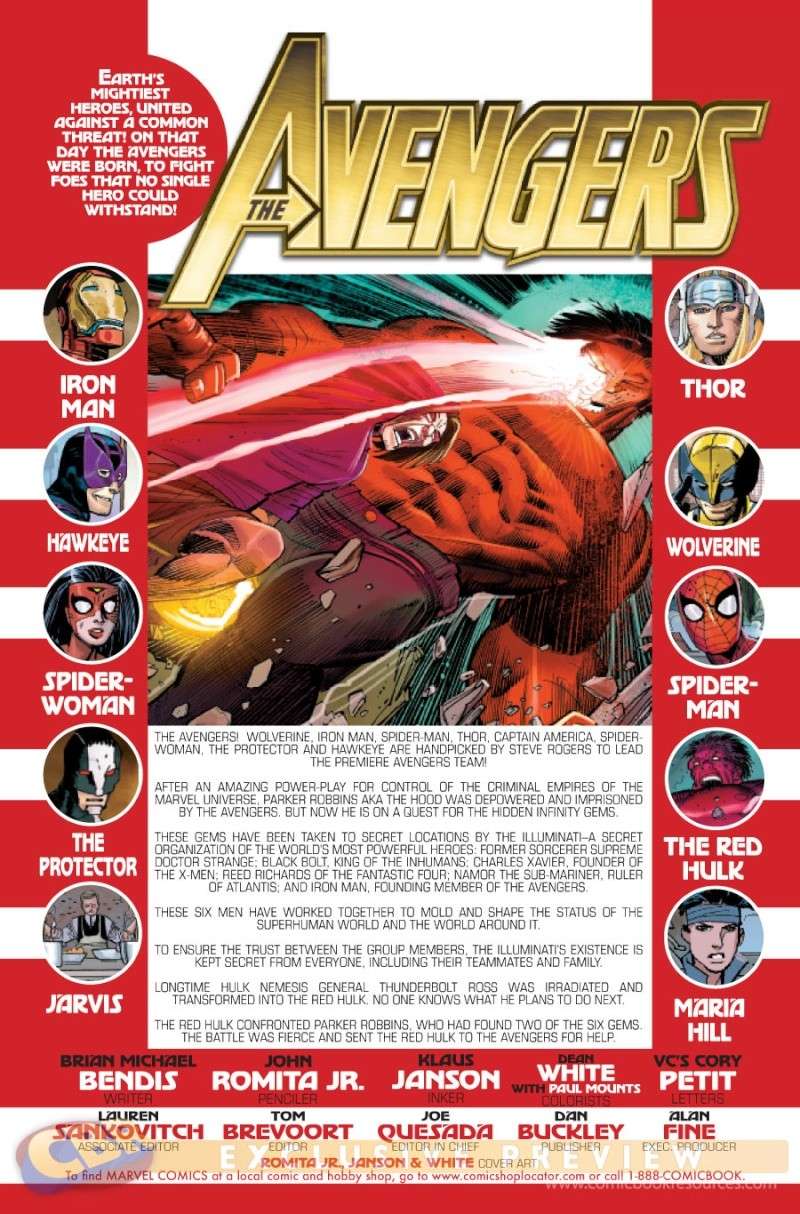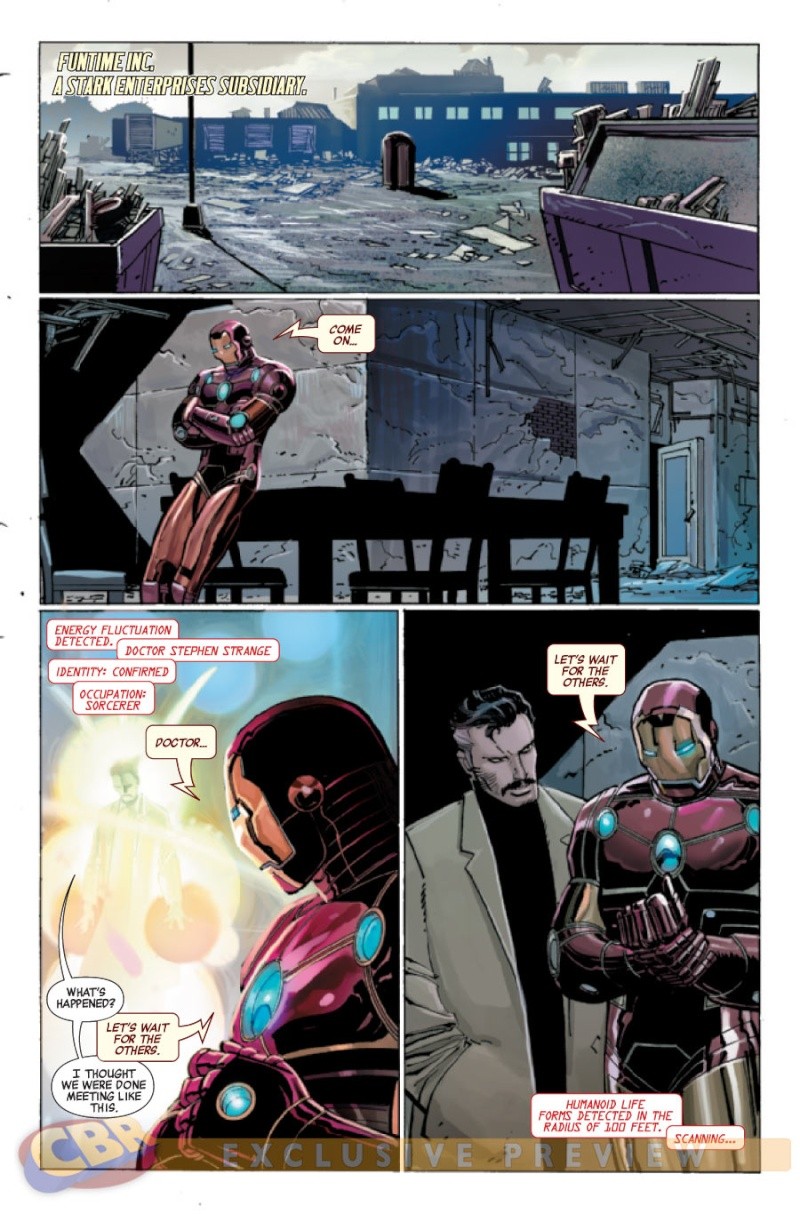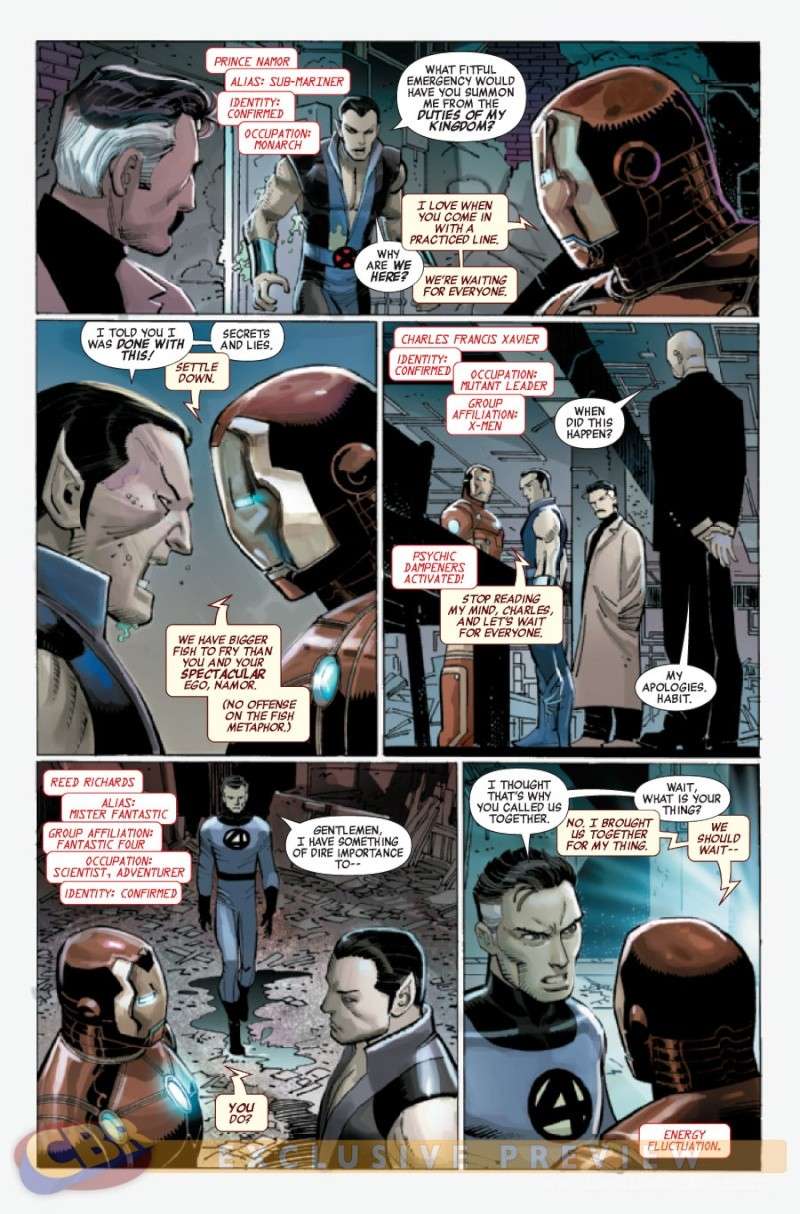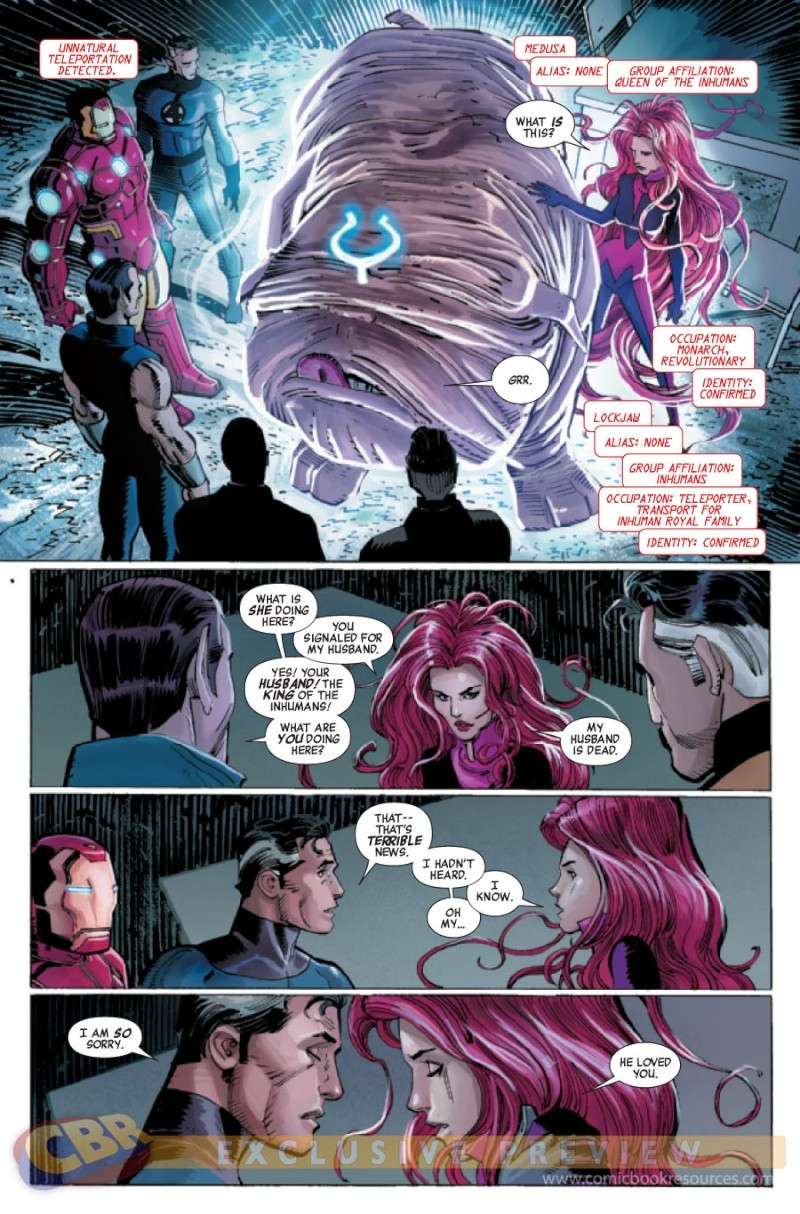 La scène entre Reed et Medusa est assez touchante, mais bon, une fois de plus, Bendis ignore royalement ce que font les autres auteurs.
Autant que je sache, les Mighty Avengers ont rencontré les Inhumains après la mort de Flèche Noire, et même sans ça, on peut se douter que Nova a fait un nrapport à Rogers. Bref, tout le monde devrait être au courant.
_________________

Mugiwara

Modérateur




Date d'inscription

: 05/04/2009


Age

: 41





Sujets similaires
---
Permission de ce forum:
Vous
ne pouvez pas
répondre aux sujets dans ce forum