FANTASTIC FOUR #581
Written by JONATHAN HICKMAN, penciled by NEIL EDWARDS, cover by ALAN DAVIS
The first of a two-part story featuring the return of Nathaniel Richards. Follow us as he jumps through time back to the college years of Reed, Ben and Victor Von Doom and recruits them for an impossible mission in the future.
Le retour de Nathaniel Richards, ça c'est bon.
Je suppose que ce n'est pas une coïncidence si Nathaniel apparaît aussi dans SHIELD du même Hickman.
_________________

Mugiwara

Modérateur




Date d'inscription

: 05/04/2009


Age

: 41



Ah bon ?
Bah avec ses voyages dans le temps forcément, on peut le mettre où on veut, lol.
Je suppose qu'il a encore colonisé pleins d'époques.
Un jour Red va découvrir que son père est en fait Adam, sa mère : Eve et que la Terre entière a pour nom de famille : Richards, lol.

Kang est deja un ancetre de son pere... Ca ferait beaucoup (on apprend ca lors de l arc qui introduit Nathaniel Richards)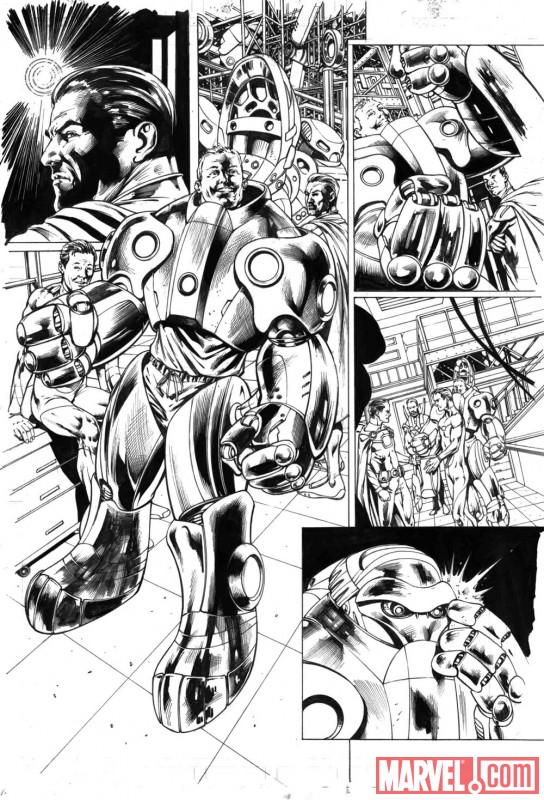 Fred le Mallrat




Date d'inscription

: 08/04/2009


Age

: 45


Localisation

: Bordeaux




Fred le Mallrat




Date d'inscription

: 08/04/2009


Age

: 45


Localisation

: Bordeaux



FANTASTIC FOUR #581
Written by JONATHAN HICKMAN
Penciled by NEIL EDWARDS
Cover by ALAN DAVIS
The first of a two-part story featuring the return of Nathaniel Richards. Follow us as he jumps through time back to the college years of Reed, Ben and Victor Von Doom and recruits them for an impossible mission in the future.
32 PGS./Rated T+ …$2.99

Fred le Mallrat




Date d'inscription

: 08/04/2009


Age

: 45


Localisation

: Bordeaux




---
Permission de ce forum:
Vous
ne pouvez pas
répondre aux sujets dans ce forum